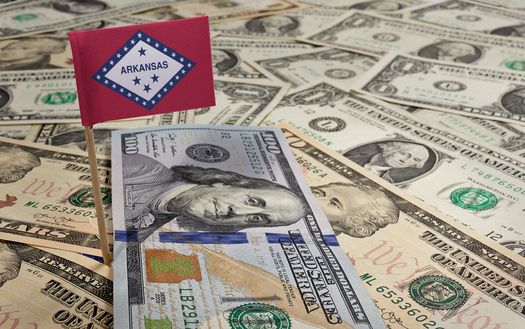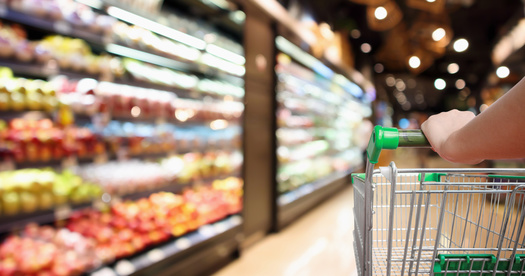 Thursday, November 3, 2022
With food and energy prices soaring, the one-time $850 inflation relief checks for Mainers could not arrive at a better time, but advocates for low-income families say renewing the Child Tax Credit would go further to set families up for the future.

Nationally, the monthly payments helped lift nearly four million children out of poverty, and when Congress allowed them to lapse, child poverty rose by more than 40%.

Kate Harvey, a former teacher and now a stay-at-home mother living with a disability, said the Child Tax Credit provided some stability during an unpredictable time.

"Being able to pay your cellphone bill on time and not have to play catch-up through accruing an extra fee, or worrying about a disconnect notice," Harvey recounted. "It was definitely impactful."

The Child Tax Credit helped families with more than 216,000 children across Maine. While conservatives in Congress say the program is too expensive, supporters say research shows the benefits -- in terms of better health, education and employment outcomes -- outweigh the costs 10 to one.

Claims the expanded credit would increase inflation or reduce parents' work ethic have not played out. Census surveys found when the monthly payments were being made, employment rose slightly more among people with children compared to those without.

Harvey noted she has spoken to many families in her neighborhood who also benefited from the tax credit and were able to plan for their futures, whether working or going back to school.

"We're not stashing in offshore accounts, or you know, throwing it at stocks and bonds," Harvey pointed out. "It's going directly into local businesses; local restaurants, even."

The number of families in Maine with children reporting they sometimes or often did not have enough to eat in the previous week has increased by 110% in the past year.

Other research showed children lacking enough food or secure housing are more likely to be in fair or poor health, and to be at developmental risk.

Ann Danforth, economic security policy advocate for the nonprofit Maine Equal Justice, said the Child Tax Credit gives families in need the dignity to spend the money how it works best for them. She thinks restoring it would improve everyone's economic security.

"We all do better when our neighbors and communities are doing well," Danforth contended. "I think that it's looking out for our neighbors -- which we as Mainers do -- and wanting to make sure that our neighbors are able to put food on the table, pay their rent."

The Child Tax Credit expired as the price of food, fuel and housing began to soar, leading more than 35% of Maine adults with children to report it was difficult to pay their regular household bills in September.


get more stories like this via email
Health and Wellness
Most people probably never give a second thought to their visits to the dentist, but not everyone can navigate this process with ease. People with …
Social Issues
Christmas is a little more than two weeks away, and toy drives around the country are in full swing. A North Dakota organizer shares some things to …
Social Issues
A federal judge in Nevada has dealt three tribal nations a legal setback in their efforts to stop what could be the construction of the country's larg…

Environment
Hoosiers could get their holiday trees from any of about 200 tree farms in the state, according to the Indiana Christmas Tree Growers Association…
Social Issues
Reports from the Insurance Commissioner's office and the state Attorney General reveal an analysis of what they call "the true costs of health care" i…
Health and Wellness
The holiday season is filled with recipes passed down from years before, and feasting with family and friends. But think again before you have …
Environment
Connecticut lawmakers are reluctant to approve new emission standards that would require 90% cleaner emissions from internal-combustion engines and re…
Social Issues
Another controversial move in Florida's education system is a proposal to drop sociology, the study of social life and the causes and consequences of …