Thursday, November 3, 2022
Many newly naturalized citizens will be eligible to vote for the first time next week, including about 18,000 in New Mexico.

According to the National Partnership for New Americans, it is a multiracial, multigenerational and geographically diverse group, which is majority female.

Fabiola Landeros, a newly naturalized citizen and organizer for the group Somos Acción, shared her experience at a recent State Capitol ceremony and encouraged others to make a statement through their vote.

"Collectively our voice is powerful in New Mexico," Landeros asserted. "When we turn out to vote, we have the power to shape our election system, and that we elect elected officials that reflect our New Mexico values."

Landeros promised her group would be knocking on tens of thousands of doors in Bernalillo County to turn out the Latino vote. It is estimated naturalized citizens are now one in 10 eligible voters in the U.S.

Julie Sanchez, director of youth and family services for the City of Santa Fe, said rural communities could create stronger local economies by helping boost the rate of naturalization.

"With higher tax revenues and larger city budgets, local officials would be able to invest in more services, enabling their communities to thrive," Sanchez pointed out.

The National Partnership for New Americans noted suppression and other systemic barriers have kept many eligible voters away from the polls. In addition, growing backlogs at U.S. Citizenship and Immigration Services have created delays in processing applications, taking about eleven months nationally and up to 14 months in Albuquerque.


get more stories like this via email
Environment
A recently signed law expands New York City's solar property tax abatement. This four year tax abatement allows for the construction of solar …
Health and Wellness
Advocates for mental health in Maine say the stigma of suicide often prevents those most at risk from getting the help they need. The CDC reports …
Cannabis is an emerging science in which students can make new discoveries and contributions. Wayne State University in Michigan has introduced an …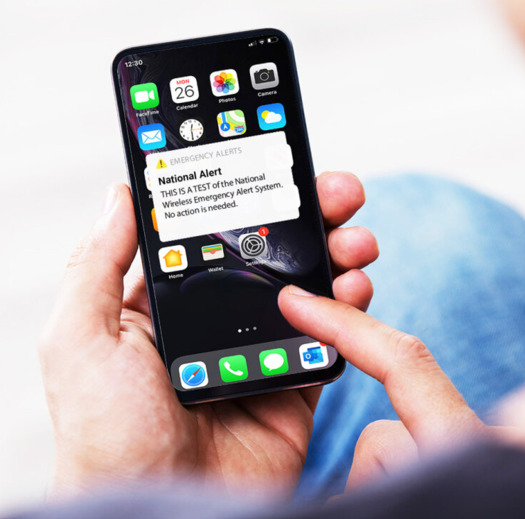 Environment
Cell phones around Wisconsin and the rest of the country will be buzzing this Wednesday afternoon for a test of the federal Emergency Alert System and…
Social Issues
As the U.S. navigates a prolonged housing crisis, a North Dakota organization is highlighting data showing significant homeownership disparities…
Environment
Volunteer water monitoring is gaining popularity in West Virginia, and could help assess the impact on regional water quality of projects like the …
Health and Wellness
October is National Bullying Prevention Month, and one Nevada father is speaking out after his special-needs son endured a traumatic incident…
Health and Wellness
Data from last year show a growing percentage of Kentucky children and teens report struggling with depression or anxiety, largely driven by social …