DOL Recovers Over $1 Million in Back Wages for TX, LA Healthcare Workers
Monday, November 28, 2022
Women of color working in health care are the most likely to lose out on wages they have earned because employers fail to pay what they owe, according to the U.S. Department of Labor.

Investigations have found 80% of violations affect home-care aides, nursing aides and licensed practical nurses, especially women working in Black, Hispanic and Asian communities.

Joseph Callihan, wage and hour investigator for the U.S. Department of Labor, said the most common violations are a failure to pay overtime or federal minimum wages, or misclassifying employees as independent contractors.

"These cases can be either complaint-driven cases or they can be target-driven," Callihan explained. "Where we know this industry is problematic, and we will go ahead and do a directed investigation."

Earlier this month, the Labor Department recovered $1.2 million in back wages for 599 home health care workers at three employers in Texas and one in Louisiana. In Texas, the department found the employers' pay practices violated the Fair Labor Standards Act and calculated 400 employees were owed $841,000 in overtime back wages.

The three Texas employers found to have violated laws were located in Laredo, Pharr and San Juan. Callihan noted an employer's failure to pay is not always intentional, and can be because they do not know the rules, even though the Labor Department provides "fact sheets."

"There's generally overtime violations in the industry, where they could be paying straight time for overtime, or they could be backing into the overtime rates," Callihan added.

Since 2021, the federal agency has completed more than 1,600 investigations, and recovered almost $29 million in back wages and damages for nearly 25,000 workers, with employer fines totaling more than $1 million.


Disclosure: Faith in Texas contributes to our fund for reporting on Budget Policy & Priorities, Civic Engagement, Human Rights/Racial Justice, Social Justice. If you would like to help support news in the public interest,
click here.
get more stories like this via email
Social Issues
Lawmakers in the Commonwealth are considering legislation to ensure police use of facial-recognition technology also protects people's privacy and civ…
Environment
Next week, Ohio farmers and their advocates head to Washington, D.C., to push for shifting federal programs toward growing nutritious food, as …
Social Issues
Social justice advocates have just launched a new public education campaign. It's called "Just Safe," and it's aimed at changing the conversation …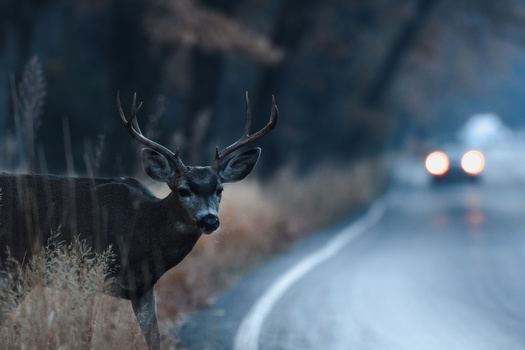 Environment
Reducing the number of wildlife-vehicle collisions is the goal of a bill before the New Mexico Legislature this session. Sen. Mimi Stewart, D-…
Social Issues
A Nevada nonprofit is celebrating a 94% graduation rate among its high school seniors for the 2021-2022 school year. Tami Hance-Lehr. CEO and state …
Social Issues
Super Bowl LVII is right around the corner, which means Arizona will see hefty spending and wide exposure because of the massive sporting event…
Health and Wellness
It is not a pandemic yet, but eye doctors worry the constant use of digital devices could eventually result in long-term health problems for many …
Environment
Maine's small farmers are encouraged to complete the latest U.S. Department of Agriculture census to ensure they have a voice in federal decisions …