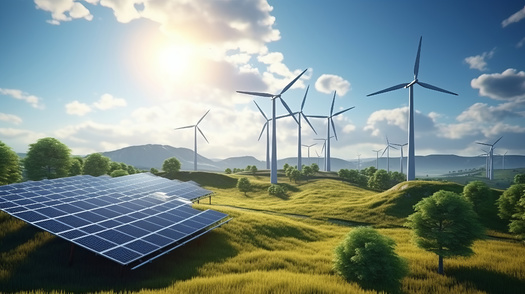 Thursday, December 8, 2022
California's first-ever auction for offshore wind leases just brought in more than $757 million in bids.

The Department of the Interior announced the winning bids on Wednesday, which cover five sites located off of Morro Bay and off of Humboldt County.

David Chiu is San Francisco City Attorney and a former Assembly member who authored a bill to kickstart offshore wind.

"When you walk over to the coast and feel the wind blowing on you 20 to 30 miles off the California coast from our Oregon border all the way down to Mexico," said Chiu, "there is enough offshore wind to power the entire electrical grid: clean, green, 100% renewable, which is remarkable."

Chiu is one of a hundred local officials who gathered this week at the California Climate Emergency and Energy Security Summit, hosted by the California Energy Commission in Sacramento.

In a published letter to Gov. Gavin Newsom, the group praised the state's efforts to support offshore wind so far, in particular - the $45 million budget allocation made to expand California's ports.

Another speaker at the conference - Habib Dagher, Ph.D, executive director of the University of Maine's Advanced Structures and Composites Center - has invented the first floating wind turbine that can provide power to the grid.

He said California needs a statewide plan to facilitate offshore wind while protecting the environment, local communities, the fisheries, and indigenous communities.

"I think the U.S. has an opportunity to lead in the floating space," said Dagher. "I think what we need to do is work together. We need to work together on permitting. Permitting slows things down more than anything else."

The Biden administration has set a goal of building 30 gigawatts of offshore wind energy capacity by 2030 and 15 gigawatts of floating offshore wind capacity by 2035.





get more stories like this via email
Health and Wellness
Advocates for mental health in Maine say the stigma of suicide often prevents those most at risk from getting the help they need. The CDC reports …
Cannabis is an emerging science in which students can make new discoveries and contributions. Wayne State University in Michigan has introduced an …
Environment
Cell phones around Wisconsin and the rest of the country will be buzzing this Wednesday afternoon for a test of the federal Emergency Alert System and…
Social Issues
As the U.S. navigates a prolonged housing crisis, a North Dakota organization is highlighting data showing significant homeownership disparities…
Environment
Volunteer water monitoring is gaining popularity in West Virginia, and could help assess the impact on regional water quality of projects like the …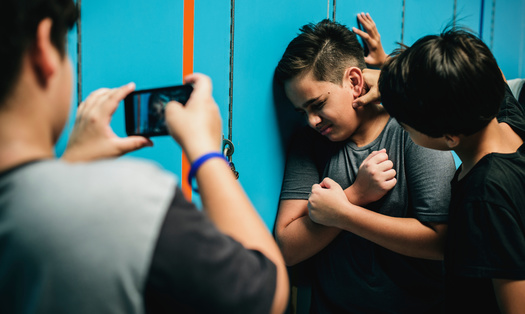 Health and Wellness
October is National Bullying Prevention Month, and one Nevada father is speaking out after his special-needs son endured a traumatic incident…
Health and Wellness
Data from last year show a growing percentage of Kentucky children and teens report struggling with depression or anxiety, largely driven by social …
Social Issues
In recognition of Banned Book Week, the "Banned Books Tour" bookmobile will be in the Keystone State today. Pennsylvania ranks third among states …