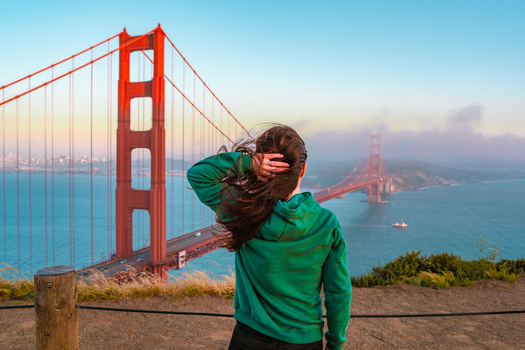 It can be challenging for parents and caregivers to shield their children from bigotry and hatred online, but there are a few tips they can follow.

Lindsay Schubiner, Momentum program director at the Western States Center, said the work is especially crucial because white nationalist groups are using the internet to recruit people.

She pointed out young people are developing identities and ideas in relationship to everything around them, including what they see and hear online.

"As hate violence and threats to democracy continue and bigotry and conspiracy theories reach further into the mainstream, young people see that, and it has an impact," Schubiner asserted. "It's really important for parents and caregivers to provide an open space to critically examine what all of that means to them and to their future, and to their values."

About 45% of middle and high school students said they have been the victim of cyberbullying, according to a survey from the Cyberbullying Research Center. The survey also showed cyberbullying has been increasing over the past decade.

Schubiner stressed vigilance is the first key to ensuring kids are staying safe online. She noted for example, hate groups use jokes minimizing violence, scapegoating or straw man arguments to manipulate people online, tactics she said both kids and parents need to be aware of.

"Helping them to recognize the kinds of strategies that are intended to influence them can be a really powerful way to push back against this," Schubiner emphasized.

Schubiner encouraged parents and caregivers to listen openly and non-judgmentally to their kids' about their online experiences. She cautioned cutting off access to friends or to the internet can backfire because many white nationalists manipulate followers into seeing it as evidence of "political correctness" and attempts to curb free speech.

Schubiner added a better approach is to enlist people your child trusts.

"Really lean on relationships and relationships that the young person has with either older peers or other adults who share inclusive and equitable values," Schubiner recommended.


get more stories like this via email
Health and Wellness
Most people probably never give a second thought to their visits to the dentist, but not everyone can navigate this process with ease. People with …
Social Issues
Christmas is a little more than two weeks away, and toy drives around the country are in full swing. A North Dakota organizer shares some things to …
Social Issues
A federal judge in Nevada has dealt three tribal nations a legal setback in their efforts to stop what could be the construction of the country's larg…

Environment
Hoosiers could get their holiday trees from any of about 200 tree farms in the state, according to the Indiana Christmas Tree Growers Association…
Social Issues
Reports from the Insurance Commissioner's office and the state Attorney General reveal an analysis of what they call "the true costs of health care" i…
Health and Wellness
The holiday season is filled with recipes passed down from years before, and feasting with family and friends. But think again before you have …
Environment
Connecticut lawmakers are reluctant to approve new emission standards that would require 90% cleaner emissions from internal-combustion engines and re…
Social Issues
Another controversial move in Florida's education system is a proposal to drop sociology, the study of social life and the causes and consequences of …