Wednesday, January 4, 2023
Some Nebraska judges are failing to follow state laws related to cash bail, court fees and court fines, according to a two-year study in Douglas and Lancaster counties.

The report by the ACLU of Nebraska found defendants are not always being asked about their ability to pay bail and court costs, nor are they being informed of alternatives if lacking the funds.

Sam Petto, communications director for the ACLU of Nebraska, said they noticed issues in about 40% of the cases they observed. He pointed out cash bail disproportionately affects lower-income Nebraskans and is, ultimately, a type of "debtor's prison."

"So, if you imagine someone with the exact same circumstance, charge, etc., and they just have an extra thousand dollars in a bank account, that person might be back out in the community at their job, with the support structure they need - while the other person sits in jail."

Petto also mentioned the "collateral consequences" when someone who can't afford to pay bail or fees spends time behind bars from losing a job, to not being able to arrange child care or fulfill caregiving responsibilities. The report recommendations include "bench cards" for judges, with specifics related to bail and fees, and legislative action including eliminating cash bail.

Petto noted the 2017 Nebraska bail reform law was aimed at keeping people charged with nonviolent crimes from spending time in jail due to their inability to pay for bail and fines.

"And many Nebraskans do not know that they have the right to say, 'Hey, I can't afford that,' or to request things like a payment plan, community service, or having the judge entirely waive that fee or fine," Petto outlined.

The study also found the largest number of people in jail in Douglas and Lancaster counties were there on a pretrial basis, with persons of color significantly overrepresented. Petto explained in addition to the human cost, the current system plays a large role in the overstressed status of Nebraska jails.


Disclosure: The ACLU of Nebraska contributes to our fund for reporting on Civil Rights, Criminal Justice, Immigrant Issues, and Social Justice. If you would like to help support news in the public interest,
click here.
get more stories like this via email
Environment
A recently signed law expands New York City's solar property tax abatement. This four year tax abatement allows for the construction of solar …
Health and Wellness
Advocates for mental health in Maine say the stigma of suicide often prevents those most at risk from getting the help they need. The CDC reports …
Cannabis is an emerging science in which students can make new discoveries and contributions. Wayne State University in Michigan has introduced an …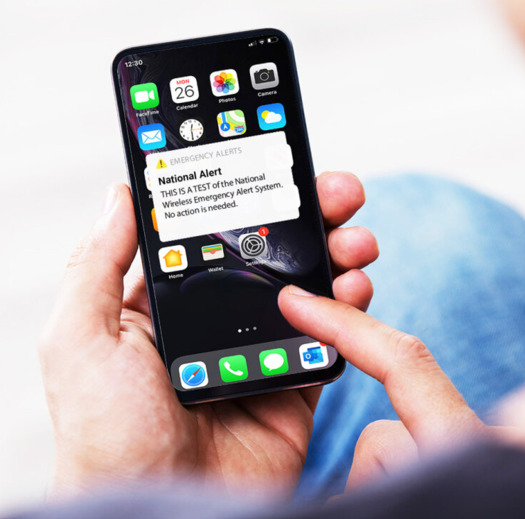 Environment
Cell phones around Wisconsin and the rest of the country will be buzzing this Wednesday afternoon for a test of the federal Emergency Alert System and…
Social Issues
As the U.S. navigates a prolonged housing crisis, a North Dakota organization is highlighting data showing significant homeownership disparities…
Environment
Volunteer water monitoring is gaining popularity in West Virginia, and could help assess the impact on regional water quality of projects like the …
Health and Wellness
October is National Bullying Prevention Month, and one Nevada father is speaking out after his special-needs son endured a traumatic incident…
Health and Wellness
Data from last year show a growing percentage of Kentucky children and teens report struggling with depression or anxiety, largely driven by social …