After federal legislation reduced red tape, military families who were exposed in past decades to drinking water laced with industrial solvents, benzene and other toxic chemicals at Camp Lejeune continue to file claims.

They have until August 2024 to do so, under the Camp Lejeune Justice Act. The contamination happened from the 1950s to the 1980s.

Katie Craig, state director of the North Carolina Public Interest Research Group, said the latest Environmental Protection Agency report shows more than 600,000 pounds of chemicals were dumped into the state's waters in 2020, with more damaging consequences for public health.

"What we're seeing is that a lot of these different chemicals have been linked to a wide range of health threats, including cancer, developmental delays and reproductive damage," Craig outlined.

Craig believes the state needs more regulation to hold polluters accountable and to ensure sure any existing regulations are fully enforced. People who want to know more about Camp Lejeune exposure and compensation can contact the Department of Veterans Affairs' Camp Lejeune Family Member program toll-free, 866-372-1144.

Craig added the most polluted watersheds include the New River, which borders Camp Lejeune, and the lower Cape Fear watershed. She pointed out the latest data do not shed light on whether the chemicals being dumped are over the legal threshold, and noted some discharges may have occurred illegally.

"North Carolinians deserve clean water, and our waterways should be safe for swimming and fishing and drinking," Craig asserted. "Our children deserve a toxic-free future as well."

Data from the EPA's Toxics Release Inventory revealed in 2020, industrial facilities released more than 193 million pounds of toxic substances into the nation's waterways.


get more stories like this via email
Environment
A recently signed law expands New York City's solar property tax abatement. This four year tax abatement allows for the construction of solar …
Health and Wellness
Advocates for mental health in Maine say the stigma of suicide often prevents those most at risk from getting the help they need. The CDC reports …
Cannabis is an emerging science in which students can make new discoveries and contributions. Wayne State University in Michigan has introduced an …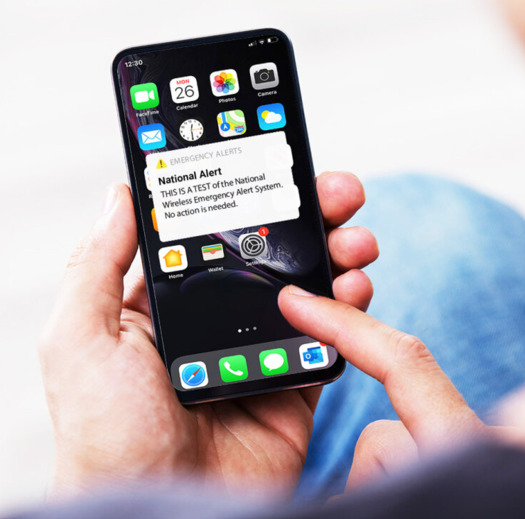 Environment
Cell phones around Wisconsin and the rest of the country will be buzzing this Wednesday afternoon for a test of the federal Emergency Alert System and…
Social Issues
As the U.S. navigates a prolonged housing crisis, a North Dakota organization is highlighting data showing significant homeownership disparities…
Environment
Volunteer water monitoring is gaining popularity in West Virginia, and could help assess the impact on regional water quality of projects like the …
Health and Wellness
October is National Bullying Prevention Month, and one Nevada father is speaking out after his special-needs son endured a traumatic incident…
Health and Wellness
Data from last year show a growing percentage of Kentucky children and teens report struggling with depression or anxiety, largely driven by social …