Tuesday, February 28, 2023
South Dakota's education department is still accepting public comment over proposed changes to social studies standards for public schools. Ahead of a key meeting, educators continue to voice their concerns.

The state Board of Education Standards could take action at its April meeting on the latest content plan for K-12 social studies classes. The road map for updating what is taught for the subject has been rocky after the first plan was scrapped in 2021. Recent tension has largely centered around forcing younger students to focus more on memorization as opposed to developing critical thinking skills.

Kelsey Lovseth, a high school teacher in Brookings, said the plan is not age-appropriate.

"Learning about wars, that will be difficult to explain to second-graders, first-graders," Lovseth pointed out.

Opponents accuse Gov. Kristi Noem's administration of politicizing the process by leaning on out-of-state voices to craft the latest plan, including a private conservative college in Michigan. Those leading the effort defend the criteria, saying it focuses on key content early in a child's education and reintroduces them with greater detail as the student gets older.

Jen Macziewski, an elementary school teacher in Rapid City and regional teacher of the year in 2022, said there is not enough time in a day to carve out everything to ensure younger students would retain the information.

"If we expose them to 113 different topics at first grade," Macziewski explained. "By the time they get them again in third grade or fourth grade they're going to have them either forgotten or confused so badly that it's going to be counterproductive at the fourth- and seventh-grade level."

Groups such as the South Dakota Education Association say the board should seek a compromise by taking elements from the initial plan, including broader input from educators, and combine it with some of the current plan. There are also calls to include input from Native American tribes in South Dakota.

Meanwhile, Lovseth argued sticking with the current plan will only make worse morale issues among teachers.

"It's not that we have to relearn, it's not that we're going to have to do professional development," Lovseth emphasized. "It's that we're going to lose the things that we've found so much joy in and kind of start over at a time when we're dealing with a lot of other issues in public education."


Disclosure: The South Dakota Education Association contributes to our fund for reporting on Education. If you would like to help support news in the public interest,
click here.
get more stories like this via email
Environment
A recently signed law expands New York City's solar property tax abatement. This four year tax abatement allows for the construction of solar …
Health and Wellness
Advocates for mental health in Maine say the stigma of suicide often prevents those most at risk from getting the help they need. The CDC reports …
Cannabis is an emerging science in which students can make new discoveries and contributions. Wayne State University in Michigan has introduced an …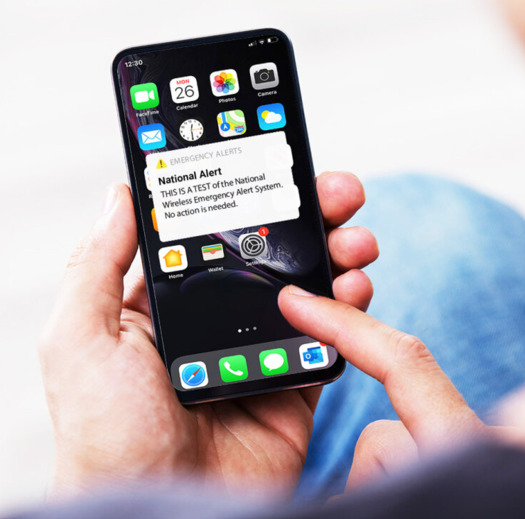 Environment
Cell phones around Wisconsin and the rest of the country will be buzzing this Wednesday afternoon for a test of the federal Emergency Alert System and…
Social Issues
As the U.S. navigates a prolonged housing crisis, a North Dakota organization is highlighting data showing significant homeownership disparities…
Environment
Volunteer water monitoring is gaining popularity in West Virginia, and could help assess the impact on regional water quality of projects like the …
Health and Wellness
October is National Bullying Prevention Month, and one Nevada father is speaking out after his special-needs son endured a traumatic incident…
Health and Wellness
Data from last year show a growing percentage of Kentucky children and teens report struggling with depression or anxiety, largely driven by social …