As Connecticut and the rest of the U.S. leave the COVID-19 pandemic behind, senior centers are welcoming back participants they have not seen in a while, at least, not in person.

While senior centers across the U.S. were forced to limit their programs, they still managed to find ways to reach out to people who rely on them.

A National Council on Aging survey found senior centers help older adults feel connected, especially if they face barriers in their community.

Yvette Huyghue-Pannell, director of senior services for the Bloomfield Senior Center, noted the need for connection during the pandemic led to the creation of the Day Brighteners program.

"Someone came to your door, they rang your doorbell," Huyghue-Pannell recounted. "You weren't afraid to open the door for someone that you knew, have a brief conversation, and then in a bag -- that they either handed to you, if you felt that you could do that, gloved -- they would then hand you a bag that had some kind of treat in it."

A 2021 survey published in the Journal of American Geriatrics Society showed loneliness has been a common feeling among seniors during the pandemic. Around 23% of those surveyed reported increased loneliness or sadness, and 37% said they had greater feelings of social disconnection.

Gov. Ned Lamont has allocated $10 million for senior center improvements, $9 million to municipalities, and additional funds to the state's Department of Aging and Disability Services for statewide senior center activities.

As centers continue to rebound from the COVID crisis, Huyghue-Pannell observed people are eager to come back. She added the center is also working to accommodate lingering uneasiness about post-pandemic life.

"If you need to wear a mask, if you need to stay distant from other people, whatever way that you feel comfortable, come as you are," Huyghue-Pannell urged. "We welcome everyone, and that's always what we do."

She added hybrid programs over Zoom and in-person have become a staple of the center. Meanwhile, in-person and even some travel-abroad programs are continuing since restrictions have been lifted.


get more stories like this via email
Social Issues
The coalition known as "Think Babies Michigan" has secured more than $36 million in funding to offer grants to child-care providers for infants and to…
Social Issues
Nearly 100 school board elections are coming up in Minnesota this fall, with some gaining attention because of the candidates who are running…
Social Issues
The so-called conservative "hostile takeover" of a small, progressive liberal arts college in Florida is seeing some resistance from former students …
Social Issues
High rent prices are draining the budgets of many Nebraska renters, who are paying between 30% and 50% of their income on rent. In some parts of the …
Social Issues
As the federal government nears a shutdown over a budget impasse in Congress, Wisconsin offices that help low-income individuals worry they'll have …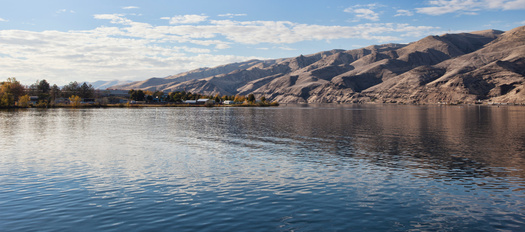 Social Issues
Indigenous leaders are traveling through the Northwest to highlight the plight of dwindling fish populations in the region. The All Our Relations …
Social Issues
A lack of housing options, mental-health challenges and a lack of connections and support have combined to drive an uptick in the number of foster …
Social Issues
Connecticut advocates are keen to see what will come from the recently established White House Office of Gun Violence Prevention. The new office …