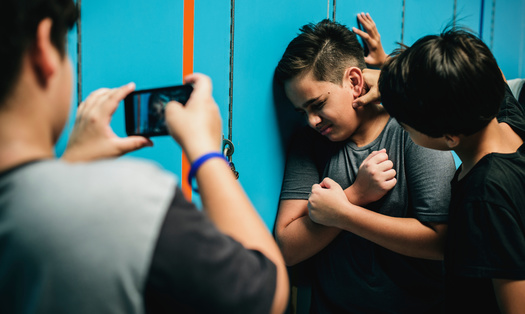 Algunos grupos de Nueva York están tomando medidas para reducir la cantidad de personas discapacitadas que resultan heridas en choques de bicicletas eléctricas. Según el mapeador de accidentes de la ciudad de Nueva York, ha habido más de 1.200 accidentes con bicicletas eléctricas, motocicletas y bicicletas en el último año. Una petición de Pedestrians for Bike Safety para implementar condiciones de ciclismo más seguras obtuvo casi 5.000 firmas. Jeff Peters, del Center for Independence of the Disabled New York, describe una solución de seguridad que se debe tomar antes de que más personas resulten heridas o mueran.

"Las personas que utilizan estos vehículos simplemente deben cumplir con las leyes de seguridad vial. No podemos permitir que las personas no respeten las señales de pare. No podemos permitir que la gente se salte los semáforos en rojo. Es un peligro en sí mismo. Ese es uno de los elementos clave, la aplicación de las leyes de tránsito," reiteró el entrevistado.

El problema no es exclusivo de la ciudad de Nueva York. Las áreas en todo el estado enfrentan problemas similares. Un informe de GoBike encuentra que la cantidad de accidentes que involucran a ciclistas en los condados de Erie y Niagara disminuyó entre 2017 y 2020, pero aumentó ligeramente en 2021. Los accidentes fatales que involucraron a ciclistas en la misma área fluctuaron durante el mismo período.

Las bicicletas y patinetas eléctricas han obtenido opiniones encontradas por sus beneficios para los objetivos climáticos, aunque otros reconocen los peligros que presentan. Junto con los problemas de tráfico, la ciudad de Nueva York ha visto crecer los incendios de baterías de bicicletas eléctricas de 44 en 2020 a 220 en 2022. Peters indica que se desconoce el curso de acción completo, pero parte de esto debe incluir una mejor educación sobre bicicletas eléctricas.

"Impulsamos la educación sobre estas situaciones, la educación sobre cómo usar estos vehículos específicos, así como la aplicación de las leyes y las medidas de seguridad en torno a esos vehículos," explicó también Peters.

Dice que se necesitarán reevaluaciones para ver qué medidas adicionales se deben tomar. El alcalde de la ciudad de Nueva York, Eric Adams, ha propuesto un plan de acción que incluye una mejor educación sobre seguridad vial.



Nota Aclaratoria: El Centro para la Independencia de los Discapacitados de Nueva York contribuye a nuestro fondo para informar sobre Discapacidades. Si desea ayudar a respaldar noticias de interés público,
haga clic aquí.
get more stories like this via email
Environment
A recently signed law expands New York City's solar property tax abatement. This four year tax abatement allows for the construction of solar …
Health and Wellness
Advocates for mental health in Maine say the stigma of suicide often prevents those most at risk from getting the help they need. The CDC reports …
Cannabis is an emerging science in which students can make new discoveries and contributions. Wayne State University in Michigan has introduced an …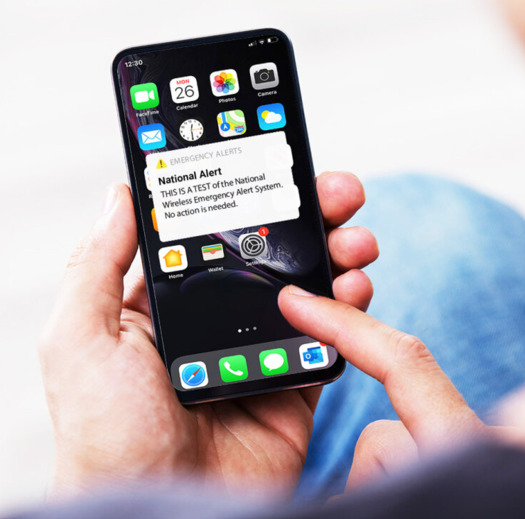 Environment
Cell phones around Wisconsin and the rest of the country will be buzzing this Wednesday afternoon for a test of the federal Emergency Alert System and…
Social Issues
As the U.S. navigates a prolonged housing crisis, a North Dakota organization is highlighting data showing significant homeownership disparities…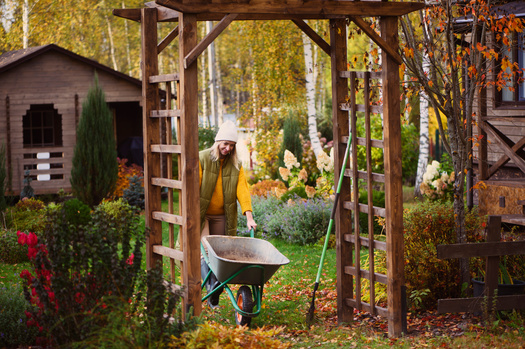 Environment
A new study finds the autumn chore of raking leaves could be a disservice to budding plant life. The National Wildlife Federation found fallen leaves …
Environment
As more companies embrace sustainable practices, businesses in North Carolina are leading the charge through innovative initiatives with funds from …
Environment
Volunteer water monitoring is gaining popularity in West Virginia, and could help assess the impact on regional water quality of projects like the …