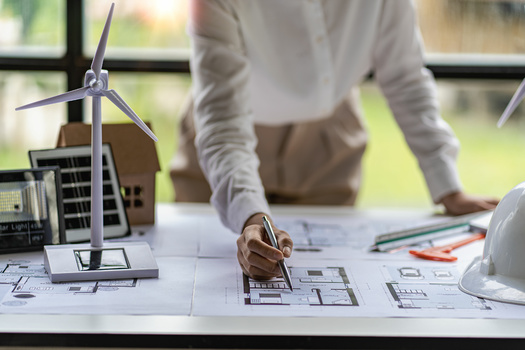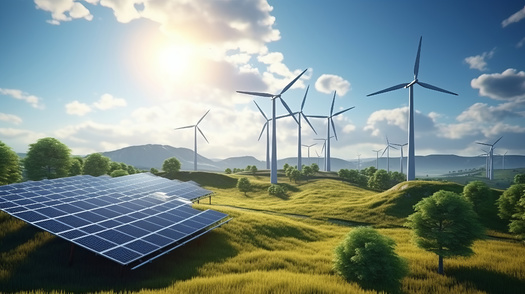 As signs of climate change surface in Minnesota, policymakers and utilities are making a hard charge to transition to clean energy sources, but questions remain about whether the power grid will be ready.

Citing independent estimates, the U.S. Department of Energy said to meet demand for sources like wind and solar, the nation will need to expand transmission systems by 60% by 2030 and possibly triple them by 2050.

Amelia Cerling Hennes, managing director of the group Clean Energy Economy Minnesota, said the nation's current grid system is old, and was not designed for the newer approach to powering up cars, homes and businesses.

"As more of us convert to electric vehicles, and getting off of our natural gas-powered appliances at home; as we're electrifying things, we're going to need more electricity," Cerling Hennes pointed out. "The current system is just not going to cut it."

There has been promising news, such as the Midcontinent Independent System Operator last year approving $10 billion in projects to integrate more renewable energy. But Hennes warned completing a new transmission line can take up to a decade, and said there should be more urgency in permitting projects, without minimizing public input.

The process is playing out with a proposed transmission line project by Xcel Energy in parts of western Minnesota.

Molly Malone, manager of Minnesota community affairs for the renewable energy developer Invenergy, said they are putting together a wind project which would connect to Xcel's planned line.

"We're not only doing it because of the strong wind resource in the area, but also because there is transmission expansion happening," Malone pointed out. "That transmission expansion is critical to the development of our wind project. They go hand-in-hand."

Not only is grid space a deciding factor, but developers also have to navigate the many layers of approval, including regulators, local governments and buy-in from community members. Hennes noted not getting them all on the same page will make it harder to meet the state's zero-carbon energy goals.

"If we're going to have 100% clean energy by 2040, which is 17 years away, the window of time is pretty short," Hennes cautioned.

This spring, Minnesota lawmakers addressed certain permitting issues, but Gov. Tim Walz acknowledged efficiencies still need to be addressed next session. Around the U.S., the Lawrence Berkeley National Laboratory said it takes five years for the average project to be completed.


Disclosure: Clean Energy Economy Minnesota and the Clean Grid Alliance Coalition contribute to our fund for reporting on Climate Change/Air Quality, Energy Policy, and the Environment. If you would like to help support news in the public interest,
click here.
get more stories like this via email
Health and Wellness
Advocates for mental health in Maine say the stigma of suicide often prevents those most at risk from getting the help they need. The CDC reports …
Cannabis is an emerging science in which students can make new discoveries and contributions. Wayne State University in Michigan has introduced an …
Environment
Cell phones around Wisconsin and the rest of the country will be buzzing this Wednesday afternoon for a test of the federal Emergency Alert System and…
Social Issues
As the U.S. navigates a prolonged housing crisis, a North Dakota organization is highlighting data showing significant homeownership disparities…
Environment
A new study finds the autumn chore of raking leaves could be a disservice to budding plant life. The National Wildlife Federation found fallen leaves …
Environment
As more companies embrace sustainable practices, businesses in North Carolina are leading the charge through innovative initiatives with funds from …
Environment
Volunteer water monitoring is gaining popularity in West Virginia, and could help assess the impact on regional water quality of projects like the …
Health and Wellness
October is National Bullying Prevention Month, and one Nevada father is speaking out after his special-needs son endured a traumatic incident…