Thursday, October 5, 2023
With news of more large-scale fish dumps in coastal Louisiana waters in recent weeks, advocates are calling for more regulations on the menhaden industry.

Three large commercial fishing nets were dumped in waters off Cameron Parish in separate incidents between Sept. 11 and 14, resulting in an estimated 850,000 dead menhaden, also known as pogies, along with other species of bycatch. This comes one year after a similar incident when a pogie boat cut loose a net containing nearly 1 million fish and set it adrift in the same waters.

David Cresson, executive director of the Coastal Conservation Association of Louisiana, said with locals again seeing large amounts of dead fish washed up on area beaches, the scale and effects of industrial harvest demand more regulation.

"They set these nets 10 or 12,000 times a year," Cresson explained. "They catch a billion pounds of pogies, tens of millions of pounds of bycatch. So, what we saw from September 11th to September 15, was just a tiny glimpse of what's really going on all year long."

Two foreign owned commercial operators, Daybrook Fisheries and Omega Protein, are responsible for the dumps, which state officials cited for failing to report the incident within the permitted time. Neither company responded to a request for comment.

Menhaden are small baitfish harvested for use in a number of products, but in the wild are the basic forage fish for many species. Larger fish following menhaden to feed are often caught in purse seine nets as bycatch. Cresson noted other finfish affected include Red Drum, Speckled Trout, Croakers and Jack Crevalle, but he added it does not stop there.

"It is a long list of species, not just fish by the way, marine mammals, birds, and plenty of other fish and wildlife are impacted by this style of harvest," Cresson outlined. "It's a very industrialized style of harvest that's not allowed anywhere else in the Gulf of Mexico as close to the shores as we allow it in Louisiana."

A quarter-mile buffer zone went into effect across the Louisiana coast this year, but it is the narrowest buffer among the nearby Gulf states. Advocates originally argued for a 1-mile buffer zone citing the need to protect habitat and spawning areas as pogie boats disturb the seafloor when fishing in shallow waters.

Chris Macaluso, director of the Center for Marine Fisheries at the Theodore Roosevelt Conservation Partnership, said the 1-mile buffer zone makes sense.

"It's not just some random effort to penalize a company," Macaluso pointed out. "It's an effort to protect shallow water habitat and minimize the impact of dragging those nets along the bottom, of the boats going into those shallow waters, and also to protect the fish that are in that close-in range."

He stressed a scientifically-based catch limit is also needed to help ensure the long-term viability of the Louisiana fishery.


Disclosure: The Theodore Roosevelt Conservation Partnership contributes to our fund for reporting on Climate Change/Air Quality, Endangered Species and Wildlife, Environment, and Public Lands/Wilderness. If you would like to help support news in the public interest,
click here.
get more stories like this via email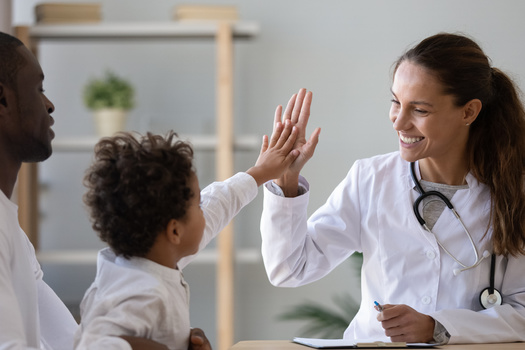 Health and Wellness
Advocates for affordable health care are speaking out to remind people what is at stake if the Affordable Care Act is repealed in the wake of recent s…
Social Issues
Roughly one in eight Nebraskans who have experienced hunger is a child. The state has a chance to help their families afford groceries, but must 'opt …
Environment
If you live in a flood prone community, soil health from nearby farmland may have something to do with it. Ag voices in Wisconsin say government-…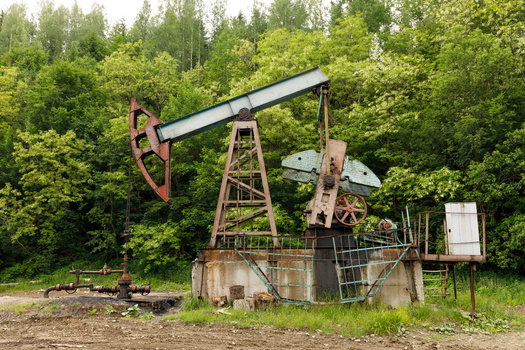 Environment
A Virginia group is working out ways to reforest former mines across Appalachia. The state has several hundred thousand acres of mine land, which …
Social Issues
When a Texas woman began her six-year journey to adopt, she hoped to affect one child's life. Felicia Lewis, an adoptive parent, is now making a …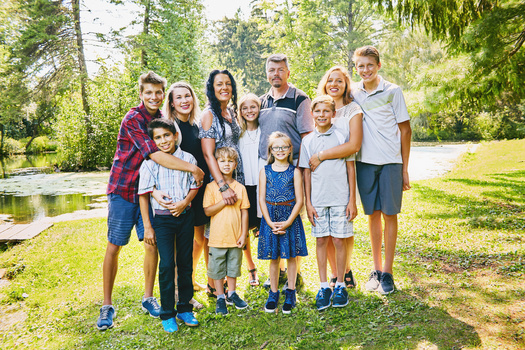 Social Issues
Many parents complete their families through adoption, and November has been the month to encourage awareness, recognize those still waiting to be …
Environment
Wildlife advocates are pushing back on a bill in Congress which would remove federal wilderness protections from some Montana land. There are …
Environment
The Arizona Governor's Office of Resilience and industry leaders discussed clean energy investments in the state at Honeywell's facility in Phoenix Mo…