New Businesses Bloom with Seeds from Oregon IDA Savings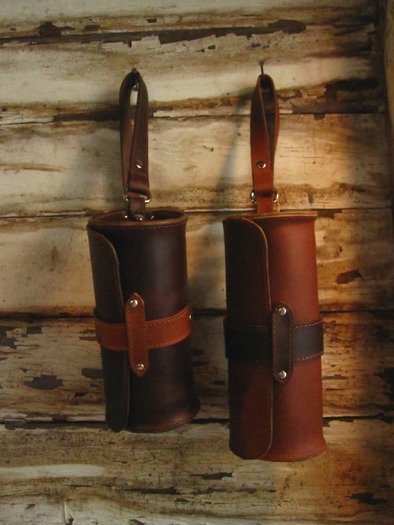 PHOTO: For Sarah Atkins of Portland, the Oregon IDA Initiative helped her launch a business, Martine Satchels, making leather handbags to stash their owners' savings. Courtesy of Atkins.
April 24, 2013
SALEM, Ore. - People from across the state are meeting in Salem this week for an "Asset Builders Conference," talking about ways to improve financial stability for more Oregonians.

One tool used by people of modest means to boost their budgeting and saving skills is the Oregon IDA Initiative. It matches the savings amounts of people who commit to goals for college, home ownership or career moves - such as starting a small business.

For Sarah Atkins of Portland, her IDA participation helped her launch Martine, a line of leather handbags that's doing well in Northwest boutiques.

"We worked on our business plans, I saw actual numbers - it made the whole process way less daunting," she said. "It really just organized my thoughts and my numbers. I came out with just a really clear idea of how to visualize it, and then actually how to work through it."

Lidia Vasquez of Bend learned about the IDA program from a guest speaker at a community college. She had dabbled in candy-making and set a goal to save for the equipment to make her custom Venezuelan chocolates in larger quantities. It has changed her mindset about money, she said.

"Saving is important," she said. "It can be not just for the business, but for emergency or for taking a vacation, or for something else that we want to do in our life. It is important, and it's a good habit to have."

Today, Lidia's Chocolates are sold in central Oregon and available online - and Vasquez said she's saving to open a retail store.

About 80 people from the Asset Builders Conference are meeting with state lawmakers on Thursday. They'll stress the importance of state support for programs like the Oregon IDA Initiative, the Earned Income Tax Credit, and more financial education.

Conference information is online at oregonidainitiative.org.