Study: Flu Can Be Fatal, Even for Healthy Kids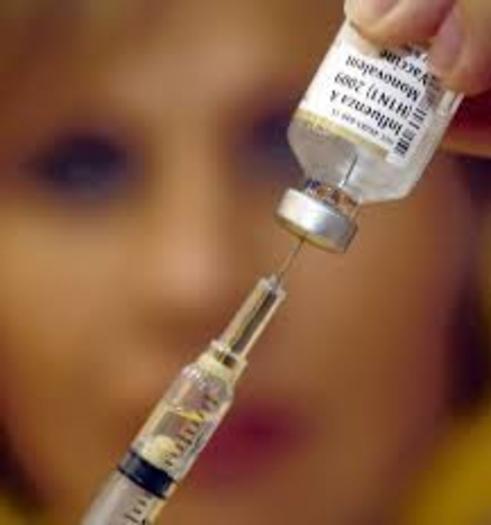 PHOTO: Health officials say this year's flu vaccine offers protection against multiple strains of the flu, which a new study finds can be fatal for even children who otherwise have been healthy. Photo credit: Microsoft Images.
November 1, 2013
ST. LOUIS - As flu season sets in, health officials have a warning for parents: even the healthiest children are at risk of dying from the flu, according to a new study from the American Academy of Pediatrics. The study found that of the 830 American children who died from the flu between 2004 and 2012, more than 40 percent did not have any underlying medical conditions that would have put them at risk for complications, such as asthma or heart disease.

According to Dr. Christopher Harrison, professor of pediatrics at the University of Missouri-Kansas City, flu can turn fatal for children very quickly.

"A sizable proportion of them never make it to the hospital, because they get so sick so fast that they don't really get hospitalized," he said.

Harrison stated that the flu vaccine or nasal spray, combined with frequent hand-washing, good sleep habits, and a healthy diet, offer the best protection against influenza. The CDC recommends that everyone aged six months and older be vaccinated if there are no health reasons preventing the immunization, such as allergies.

Of the children in the CDC study, only 16 percent of those eligible to be vaccinated had received flu shots. Harrison said that, while it's always a bit of a gamble for researchers to predict which flu strains will prevail in any given year, this year's vaccine offers wide protection.

"So this year they said 'Hey, let's try to cover for that and let's put both of the most common circulating B-strains in the vaccine" - and that's called the quadrivalent vaccine, 'quadri' for 'four.'"

Harrison added that, while the vaccine can generate a short-lived immune response that could cause some fatigue or soreness, there is no way to contract the flu from a flu shot or nasal spray.

That study on children and flu is at bit.ly/16gVxgs.