Water Watchdogs to Redouble Efforts After Trespass Law Revoked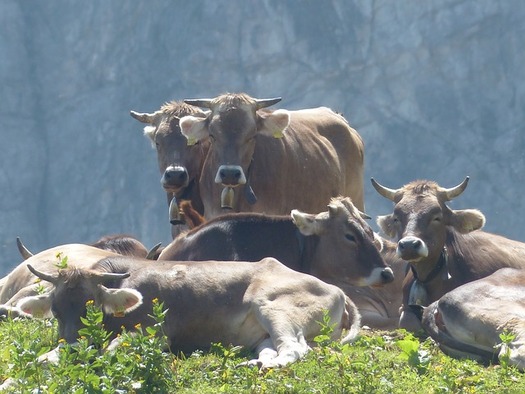 Data collected by researchers show that the majority of streams on public lands are contaminated by fecal bacteria from livestock. (Pixabay)
November 1, 2018
CHEYENNE, Wyo. – Environmental watchdog groups are eager to get back in the field after a Wyoming federal district court this week struck down so-called data trespass laws.

Erik Molvar, executive director of the Western Watersheds Project, says by threatening citizens with jail time for collecting environmental data on public lands – if private lands had been crossed to reach those sites, even accidentally – the laws made it a lot harder to hold polluters accountable.

"So basically the law clamps down on the free speech rights of environmental watchdog groups, and indeed any member of the public, that wants to warn a federal agency that a problem is happening on public lands that that agency manages," he states.

Legislators passed laws in 2015 and 2016 arguing that measures were necessary to protect the rights of property owners.

But the judge wrote in his ruling that "there is simply no plausible reason for the specific curtailment of speech in the statutes beyond a clear attempt to punish individuals for engaging in protected speech that at least some find unpleasant."

Molvar says his group has collected scientific data for years showing that a majority of waterways on publicly owned lands in Wyoming are contaminated by potentially lethal fecal bacteria from livestock, in violation of the Clean Water Act, and he believes the state laws were passed to protect industry from being held accountable.

"But the Wyoming Legislature wanted to suppress our ability to warn the public about these serious health and safety problems and the risks that are posed by the livestock industry and their fecal coliform contamination," he states.

The court's ruling strikes down the state laws and permanently blocks them from being applied.

Earlier this year, the Wyoming Legislature passed a law that would have added bigger penalties to people who exercised their free speech rights at energy facilities, but the statute was vetoed by Gov. Matt Mead.