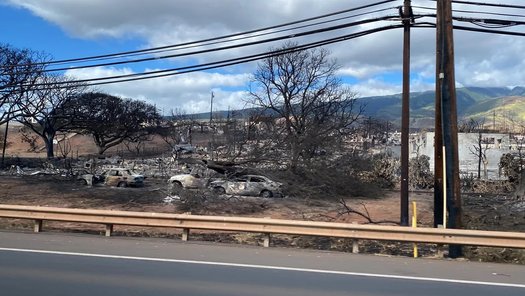 Thursday, September 9, 2021
NEW YORK -- With the 20th anniversary of the Sep. 11 terrorist attacks, a Catholic LGBTQ organization is launching a campaign advocating for the sainthood of Father Mychal Judge, the New York City Fire Department chaplain who died inside the World Trade Center while praying for the victims.

Francis DeBernardo, executive director of New Ways Ministry, which is behind the campaign, first heard about Judge in the aftermath of 9/11, when his story spread throughout the country. DeBernardo said through Judge's work supporting HIV/AIDS ministries, Alcoholics Anonymous, and as a member of the LGBTQ community, he provided support to many.

"He would really be a saint not only for firefighters, not only for recovering alcoholics, not only for the LGBTQ community, but he'd be a saint for 9/11," DeBernardo outlined. "A saint for representing all those people who suffered and died."

In 2017, Pope Francis announced new pathways to sainthood for people who have sacrificed their lives for others. Since then, DeBernardo has been in contact with Luis Escalante of the Vatican's Congregation for Causes of Saints, to research Judge's sainthood qualifications.

Salvatore Sapienza, pastor at Douglas Congregational United Church of Christ in Douglas, Michigan, got to know Judge in the late 1980s, during the height of the AIDS crisis in New York. Sapienza became involved with Judge's AIDS ministry organization in Manhattan, where they would visit people living with AIDS in hospitals and hold weekly prayers for them and their families.

Sapienza said even in life, Judge was a saintly figure.

"Mychal just had a wonderful way of seeing all people as one, because he just exuded such love," Sapienza recounted. "He really made them feel God's love, and that really was his message. His message was, 'I want you to know how much God loves you.'"

New Ways Ministry plans to contact firefighter organizations, Catholic LGBTQ groups and others to help form an association dedicated to sponsoring Judge's sainthood cause.


get more stories like this via email
Social Issues
The coalition known as "Think Babies Michigan" has secured more than $36 million in funding to offer grants to child-care providers for infants and to…
Social Issues
Nearly 100 school board elections are coming up in Minnesota this fall, with some gaining attention because of the candidates who are running…
Social Issues
The so-called conservative "hostile takeover" of a small, progressive liberal arts college in Florida is seeing some resistance from former students …
Social Issues
High rent prices are draining the budgets of many Nebraska renters, who are paying between 30% and 50% of their income on rent. In some parts of the …
Social Issues
As the federal government nears a shutdown over a budget impasse in Congress, Wisconsin offices that help low-income individuals worry they'll have …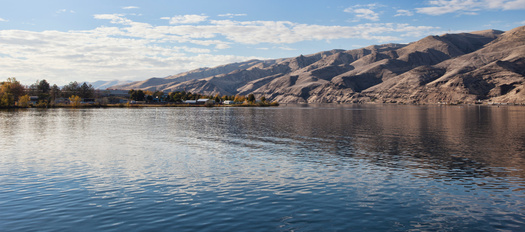 Social Issues
Indigenous leaders are traveling through the Northwest to highlight the plight of dwindling fish populations in the region. The All Our Relations …
Social Issues
Washington performs well in a new report scoring states' long-term care systems. The Evergreen State ranked second in AARP's Long-Term Services and …
Social Issues
A lack of housing options, mental-health challenges and a lack of connections and support have combined to drive an uptick in the number of foster …