Tuesday, December 7, 2021
PITTSBURGH -- Pennsylvanians were overwhelmingly present during three days of virtual public testimony to the Environmental Protection Agency (EPA) last week, sharing why a proposal to sharply reduce methane pollution from the oil and natural-gas industry is needed.

The rule would reduce 41 million tons of methane emissions from 2023 to 2035, according to the EPA.

Rajani Vaidyanathan, a Pittsburgh resident and volunteer with Moms Clean Air Force, said during the hearing the changes would have a big impact on her community, where unconventional wells are within a two-mile radius of schools. She said state lawmakers have failed to protect families from pollutants.

"These decisions to allow unconventional wells in our residential neighborhoods are allowed to rest with the local municipal government, who don't always do the due diligence for fear from these large companies who threaten to sue," Vaidyanathan asserted. "We really need a strong, federal protection."

Pennsylvania is one of the largest contributors to greenhouse gas pollution in the United States. The EPA is accepting written comments from the public on the proposal until Jan. 14. Comments can be made through email, fax and mail delivery.

Caroline Burkholder, sustainability manager at Temple University, said it is the responsibility of environmental advocates to do everything they can to protect urban, rural and suburban ecosystems. She pointed out the importance is even more clear after Hurricane Ida and other storms caused unprecedented flooding and tornado damage to the Philadelphia region this summer.

"I urge EPA to strengthen the monitoring requirement," Burkholder stated. "Specifically, I request that the EPA require regular monitoring at smaller, high-pollutant wells. Hundreds of thousands of these wells across the country generate just a trickle of usable product but are large and disproportionate emitters of methane."

The EPA proposal would also require officials to meaningfully engage communities overburdened by methane pollution in crafting a state plan.


get more stories like this via email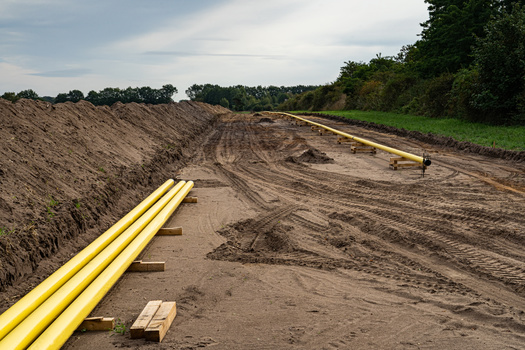 Environment
The Federal Energy Regulatory Commission approved a plan extending a natural-gas pipeline in Virginia. The Virginia Reliability Plan and Transcot's …
Social Issues
Today is Giving Tuesday, a day when millions of Americans are expected to make charitable donations. But it can also be a field day for scammers…
Health and Wellness
Starting Friday, North Carolinians will have greater access to health care as the long-awaited Medicaid expansion is launched. Medicaid will …
Social Issues
A new project in Southern Arizona aims to support local reporting and enable greater access to local news and information. Earlier this month…
Social Issues
As the weather turns colder, two groups of people in one North Dakota city that are generations apart appear to be in good shape to navigate housing …
Researchers are out with new findings they say show that death rates linked to air pollution from coal plants are underestimated. A Wisconsin …
Social Issues
Illinois high school seniors have new hurdles to overcome to get to college. High school students are waiting several extra weeks to get their hands …
Environment
Clean-energy companies and supporters are calling on federal officials to prioritize the development of charging infrastructure for EV powered medium …