Monday, February 14, 2022
As the nation shifts toward ending the pandemic phase of COVID-19, another health crisis appears to be worsening. A new bipartisan Congressional report showed drug overdose deaths surpassed 100,000 nationally in one year, and most involve synthetic opioids, like fentanyl.

Here in Ohio, fentanyl killed nearly 19,000 people between 2016 and 2021, the highest number among states.

Linda Seiter, executive director of the nonprofit Caracole, a Hamilton County organization providing what are known as harm reduction supplies to drug users, said fentanyl can be found in almost every illicit drug now.

"Not just heroin, even meth and crack, and oftentimes, people are unprepared for the fentanyl that whatever they're smoking may be laced with," Seiter explained. "They are at risk for an overdose."

Unlike most other areas, Hamilton County has seen a 34% decrease in opioid-related deaths in the last several months. Seiter pointed out the decline is attributed to harm-reduction measures, including expanded availability of the anti-overdose medication naloxone, needle exchanges and public education about overdose prevention.

Caracole is home to the first harm reduction vending machine in the Midwest. Seiter noted it provides free access 24/7 to supplies, to help prevent disease and overdose.

"The machine dispenses safe injection kits, without syringes," Seiter emphasized. "The kits include cookers and tourniquets, and Narcan and fentanyl test strips; and then, information about treatment resources as well."

Seiter added abstinence-only education is not always successful, so harm reduction focuses on building a respectful relationship with a stigmatized group.

"People who use drugs, they come in the door expecting to be judged, that's their experience," Seiter observed. "And if you tell people, 'You need to get sober,' they may or may not, and many will not. And so, how do we keep them as safe as they can be in the meantime?"

The congressional report calls for a strategy focusing on shutting down sources of chemicals used to make synthetic opioids. It also recommends fostering development of opioid alternatives, investing in addiction research and getting treatment and support to people who become addicted.


get more stories like this via email
Social Issues
The coalition known as "Think Babies Michigan" has secured more than $36 million in funding to offer grants to child-care providers for infants and to…
Social Issues
Nearly 100 school board elections are coming up in Minnesota this fall, with some gaining attention because of the candidates who are running…
Social Issues
The so-called conservative "hostile takeover" of a small, progressive liberal arts college in Florida is seeing some resistance from former students …
Social Issues
High rent prices are draining the budgets of many Nebraska renters, who are paying between 30% and 50% of their income on rent. In some parts of the …
Social Issues
As the federal government nears a shutdown over a budget impasse in Congress, Wisconsin offices that help low-income individuals worry they'll have …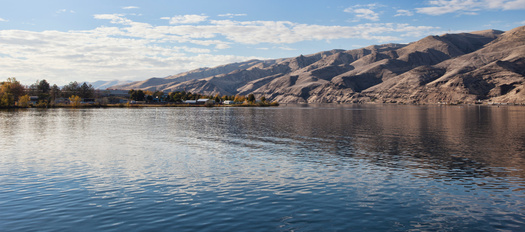 Social Issues
Indigenous leaders are traveling through the Northwest to highlight the plight of dwindling fish populations in the region. The All Our Relations …
Social Issues
Washington performs well in a new report scoring states' long-term care systems. The Evergreen State ranked second in AARP's Long-Term Services and …
Social Issues
A lack of housing options, mental-health challenges and a lack of connections and support have combined to drive an uptick in the number of foster …