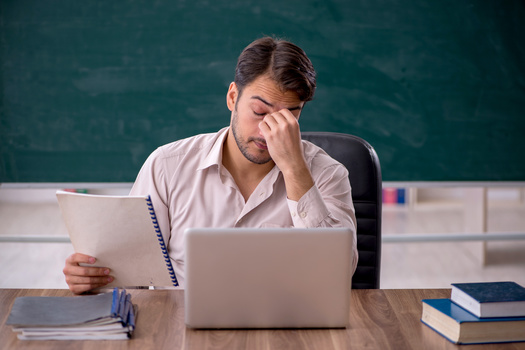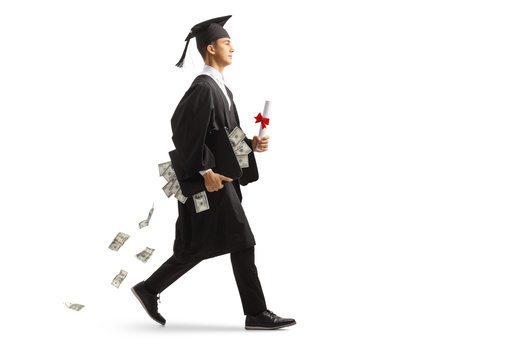 More than 36 million people with federal student-loan debt have not been required to make a payment for over two years, but it could soon change.

A moratorium on federal student-loan payments went into effect in March 2020 and has been extended three times, with a current expiration date of May 1.

Rome Busa, director of adult programs and services for College Now in Greater Cleveland, pointed out with the average Ohio college graduate facing an average loan debt of roughly $30,000, the benefits of the freeze have been tremendous for borrowers.

"Now the flip side of that is, even though it's been a pause on the burden of repayment, it hasn't completely canceled it or taken it away," Busa cautioned. "So, at some point some action needs to be taken on both the borrower's side and the federal government's side. Right now, everything's at a standstill and there's really no solution being provided."

There are calls for the Biden administration to issue some federal student-loan forgiveness before the pause expires, or to extend the moratorium, since Americans are now fighting inflation as they struggle to recover from pandemic economic losses. Private lenders, who are not covered by the moratorium, claimed it is unfair for borrowers who do not need it, and argued it is driving down demand for their products.

Busa explained there is also talk about changing federal loan interest rates and other policies to make sure calculations are more fair.

He believes what is more important is addressing the high price tag for a college education. The average cost has more than doubled since the start of the century, and now stands at about $35,000 a year.

"If the costs keep rising, then the student debt will also continue to rise, because people need education to grow and to get a career," Busa contended. "That need to educate oneself is never going to go away."

In the meantime, Busa urged borrowers to prepare for payments to resume, and examine options to lower payments. Those include public service loan forgiveness and income-based repayment plans.

"And all of those have kind of different calculations all based off of their income, which helps lower those payments," Busa outlined. "It's possible to have a zero-dollar payment under one of these income-driven plans. And those zero-dollar payments actually count as an eligible payment toward their student loan."

He added College Now and other partners across the country can help student borrowers navigate the loan process.

Reporting by Ohio News Connection in association with Media in the Public Interest and funded in part by the George Gund Foundation.


get more stories like this via email
Social Issues
A Muslim rights group is taking the Kent County Sheriff's Office to court for forcing a Michigan woman to remove her hijab for a booking photo…
Social Issues
A rally was held in Salem Thursday to urge passage of a bill to provide food assistance to Oregonians regardless of their immigration status…
Social Issues
The Keystone State's general election is less than six months away and a nonpartisan, grassroots organization is already getting the word out to …
Social Issues
This week's debt ceiling deal saw federal policymakers compromise on budget-related matters, but a new awareness campaign from a Wisconsin grassroots …
Environment
Offshore wind in New York and New Jersey is becoming a large contributor to job growth. New York's offshore wind investments are slated to create …
Social Issues
Hoosiers could play a pivotal role in pushing back against a surge of hate and violence against Jews in America. Nearly two-thirds of all …
Environment
The Nevada hunting and fishing community is sharing its top 10 conservation priorities for 2023 with Gov. Joe Lombardo's office, as they seek to …
Environment
In Yellowstone National Park, 30,000 acres are protected from mining by Congressional order, but there is a sliver left unprotected, and a Montana …