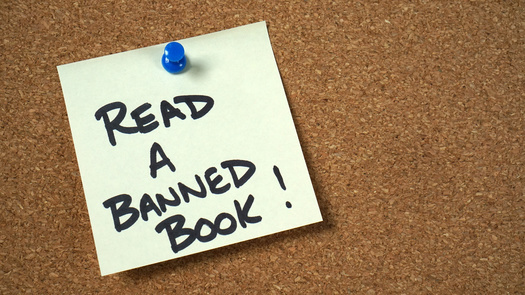 Wednesday, October 12, 2022
If you dial 911, it is more than likely a volunteer firefighter will respond to your emergency, but in Maine, there are not enough volunteers for this important work.

More than 70% of the 338 fire departments in the Pine Tree State are volunteer-run, and rarely do they fight actual fires. Most calls are for medical emergencies, but they also respond to floods, car accidents and even hazardous waste spills.

As climate change brings more extreme weather, firefighters can spend days or even weeks in rescue and recovery efforts.

Dylan Cyr, vice president of the Aroostook North Fire Departments, said communities face an unfortunate reality.

"There's going to come a day that nobody's coming," Cyr stressed. "We're getting more and more calls, and less and less people to run those calls."

Cyr pointed out his departments have responded to more than 3,000 medical calls this year, and about 300 fire-related calls. He noted many departments still rely on word-of-mouth to recruit volunteers, but they are also increasing their social media presence and working to interest high school students, who might consider a two-year certification program rather than leaving town to get a four-year college degree.

The amount of training required to become a volunteer firefighter and maintain the certification prohibits many people from signing up. Some local governments offer volunteers a financial stipend for their training hours or on-call hours.

Sarah Lee, CEO of the National Volunteer Fire Council, said incentives like this are needed, as the lack of volunteers forces many departments to pool their resources and cover larger geographic areas.

"A lot of these small, rural communities are relying on volunteers to respond, and if they don't have enough people, then the response time is going to be even longer," Lee emphasized. "It's really important that they get people that want to step up and give back to their community."

The Maine Fire Chiefs Association is backing a Length of Service Award Program to reward career firefighters for their contributions, but it hasn't been fully funded by the state.


get more stories like this via email
Social Issues
Amid recent reports of high stress and loneliness among college students, a Nebraska community college has a program focused on community building …
Social Issues
An initiative by the Hispanic Access Foundation aims to bridge the gap between land-management agencies and access to employment for Latinos and peopl…
Social Issues
Minnesotans and the rest of the U.S. population sometimes feel the ripple effects of instability in other parts of the world, and humanitarian groups …
Social Issues
Grassroots organizations created to address gun violence are on the increase, in Indiana and across the country, in the wake of more mass shootings …
Social Issues
Educator training programs in Georgia would not contain diversity, equity and inclusion terms, if the Georgia Professional Standards Commission …
Social Issues
Lawmakers in Maine are considering legislation to allow candidates seeking county level offices to receive taxpayer funds under the Maine Clean Electi…
Environment
The Bureau of Land Management has announced a $161 million investment in wildlife habitat projects in 11 western states, and Montana is getting the …
Social Issues
Unions, environmental groups and other progressive organizations are leading the charge to reform California's referendum process, which allows …