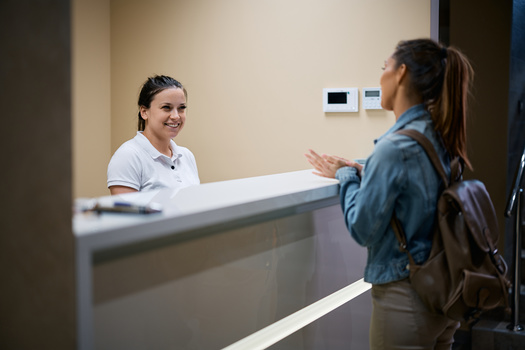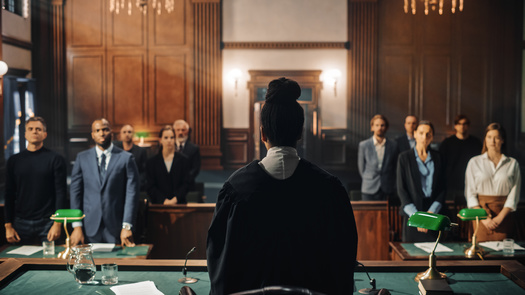 Tuesday, November 8, 2022
Supporters of a proposed constitutional amendment are putting public safety on Ohio's ballot this Election Day. Issue 1 came about after the Ohio Supreme Court ruled in January that a $1.5-million bond set for a murder suspect was excessive and unconstitutional.

If passed, Issue 1 would require judges to use public safety factors when setting bail, including the seriousness of the crime or a defendant's criminal history. Supporters, including the governor and attorney general, claim it will give judges the tools they need to keep violent offenders off the streets.

Jeremy Cherson, senior policy advisor with The Bail Project, countered judges already consider public safety.

"When they do consider public safety, though, they can preventively detain people," Cherson said. "There are some limitations and challenges with that as it currently is, but this constitutional amendment doesn't remedy those problems."

Issue 1 would also remove the Ohio Supreme Court's authority in reviewing factors for setting bail, and allow state lawmakers to decide instead.

Emily Cole, director of Ohio Families Unite for Political Action and Change, argued that Issue 1 is problematic because it enshrines cash bail into the state constitution, making it more difficult to make changes in the future.

She added it also reinforces an unfair system that allows wealthier defendants to essentially purchase their freedom.

"Public safety is 100% being used as a dog whistle in this ballot language where it's supposed to instill a certain reaction from voters at the ballot box," Cole said. "And this is an attempt to demonize Black, Brown and lower-income communities."

Cole added Issue 1 does nothing to address crime, which in her opinion is a failure of society.

"That is a lack of resources in a community and a lack of investment led to the circumstances that led to that instance," she said. "Anyone who wants to actually work on public safety and reducing crime should be working on fully funding our communities."



Ohio voters today (11/8) will decide whether or not to pass Issue 1, which would require courts to use public safety factors when setting bail amounts and conditions. It also would eliminate the Ohio Supreme Court's authority in setting procedures around bail and giving the power to the Legislature. Comments from Jeremy Cherson, senior policy advisor, The Bail Project; and Emily Cole, director, Ohio Families Unite for Political Action and Change.

Opponents note that Issue One also disrupts the work on two bipartisan reform bills, HB 315 and SB 182 that would end cash bail and base decisions on an individual's circumstances.


get more stories like this via email
Health and Wellness
Most people probably never give a second thought to their visits to the dentist, but not everyone can navigate this process with ease. People with …
Social Issues
Christmas is a little more than two weeks away, and toy drives around the country are in full swing. A North Dakota organizer shares some things to …
Social Issues
A federal judge in Nevada has dealt three tribal nations a legal setback in their efforts to stop what could be the construction of the country's larg…

Environment
Hoosiers could get their holiday trees from any of about 200 tree farms in the state, according to the Indiana Christmas Tree Growers Association…
Social Issues
Reports from the Insurance Commissioner's office and the state Attorney General reveal an analysis of what they call "the true costs of health care" i…
Health and Wellness
The holiday season is filled with recipes passed down from years before, and feasting with family and friends. But think again before you have …
Environment
Connecticut lawmakers are reluctant to approve new emission standards that would require 90% cleaner emissions from internal-combustion engines and re…
Social Issues
Another controversial move in Florida's education system is a proposal to drop sociology, the study of social life and the causes and consequences of …