Undocumented workers in Washington state do not have access to unemployment insurance, but some state lawmakers aim to change it this session.

The bill proposed in the House and Senate would create a wage replacement program for undocumented Washingtonians who lose their jobs.

Sasha Wasserstrom, policy director for the Washington Immigrant Solidarity Network, said immigrants are a vital part of the state's economy, and called the measure long overdue.

"We are hoping for this legislation to pass in order for undocumented workers to finally get what is due to them," Wasserstrom contended. "Which is having the security that if they lose their jobs -- through no fault of their own -- that they can have the same security that any other resident has of Washington state."

Wasserstrom pointed out undocumented workers pay the taxes which support unemployment benefits, but are not eligible for them. Data from 2019 found households headed by undocumented immigrants paid $371 million in state and local taxes. Businesses are pushing back on the legislation, saying employers who knowingly hire ineligible workers face penalties under federal laws.

Wasserstrom noted workers who have no safety net when they are laid off put not only themselves in a difficult situation, but their families as well.

"We've heard so many stories of how not having that security has put folks in dangerous or violent situations -- has created food insecurity issues for families, made it more dangerous for parents and children in the home -- without having the possibility of income replacement," Wasserstrom recounted.

Other states have established programs to provide benefits for undocumented workers, including Colorado.

The Senate version of the Washington state measure is scheduled for a public hearing on Thursday.


get more stories like this via email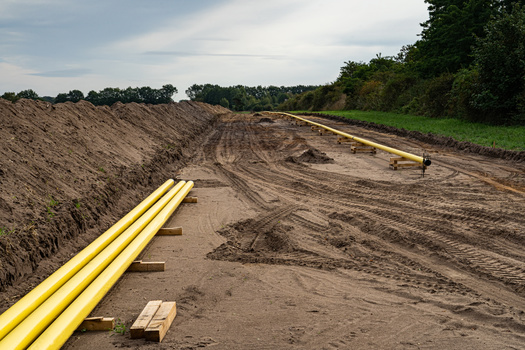 Environment
The Federal Energy Regulatory Commission approved a plan extending a natural-gas pipeline in Virginia. The Virginia Reliability Plan and Transcot's …
Social Issues
Today is Giving Tuesday, a day when millions of Americans are expected to make charitable donations. But it can also be a field day for scammers…
Health and Wellness
Starting Friday, North Carolinians will have greater access to health care as the long-awaited Medicaid expansion is launched. Medicaid will …
Social Issues
A new project in Southern Arizona aims to support local reporting and enable greater access to local news and information. Earlier this month…
Social Issues
As the weather turns colder, two groups of people in one North Dakota city that are generations apart appear to be in good shape to navigate housing …
Researchers are out with new findings they say show that death rates linked to air pollution from coal plants are underestimated. A Wisconsin …
Social Issues
Illinois high school seniors have new hurdles to overcome to get to college. High school students are waiting several extra weeks to get their hands …
Environment
Clean-energy companies and supporters are calling on federal officials to prioritize the development of charging infrastructure for EV powered medium …