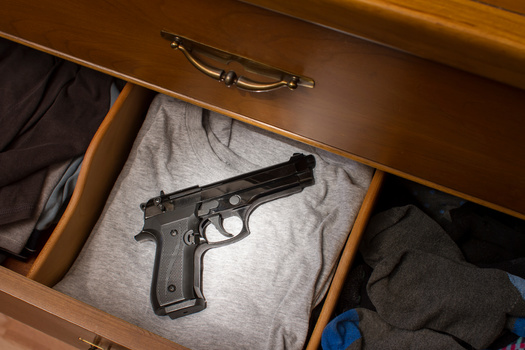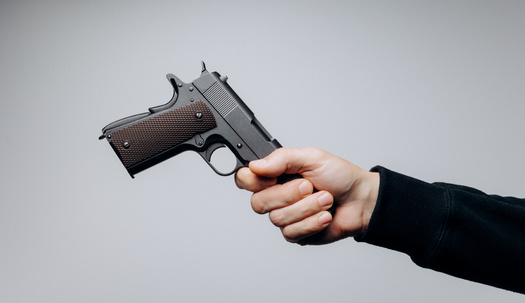 The annual National Rifle Association convention in Indianapolis wrapped up Sunday. Those in support of -- and against -- increased gun rights were in attendance. But one local group doesn't agree with why the organization came to Indy.

The speaker roster included former vice president Mike Pence, who was greeted with 'boos' from the crowd, Indiana Gov. Eric Holcomb, U.S. Senators Mike Braun, R-Ind., and Tim Scott, R-S.C., and possible presidential contender, Florida Gov. Ron DeSantis.

Hoosiers Concerned About Gun Violence President Jerry King questioned why Indianapolis hosted the convention.
As King put it, "How disappointed we are that the city of Indianapolis has welcomed this organization, whose policies are so much out of step with a nation, of [an] unrigid position on opposing moderate, reasonable gun reform, whose policies result in people dying."

Outside the center, protestors held signs saying "Protect Kids Not Guns." According to the website Everystat, from the gun-safety group Every Town For Gun Safety, guns are the leading cause of death among children and teens in Indiana. On average, 110 children and teens die by guns; 31% of these deaths are suicides and 63% are homicides.

Another accidental fatal shooting happened Sunday afternoon in Indianapolis, the last day of the convention. A child reportedly died from injuries consistent with a self-inflicted gunshot wound.

Gun deaths and injuries cost Indiana an estimated $7 billion a year, of which $300 million is paid by taxpayers. The NRA is viewed as the most powerful gun-rights organization in the country and generally does not contribute to lawmakers who push for more gun legislation.

King was asked if he thinks the convention's speakers stand firm with gun-rights supporters, or whether their rhetoric is a platform for their own political agenda.

"Sometimes people, especially politicians, have views more moderate than the ones that they speak in public," King observed. "But when it comes to making decisions, I think they're going to act on those pretty extreme positions that the NRA sticks out."

A controversial permitless carry bill, HB 1296, opposed by law enforcement and anti-gun violence groups, was signed into law last year by Gov. Holcomb. The law removes the requirement for an Indiana resident to have a handgun permit to legally carry, conceal or transport a handgun within the state.




get more stories like this via email
Social Issues
A bill in Congress with a Connecticut House sponsor aims to reduce child labor in the United States. Called the "Children Harmed in Life-Threatening …
Social Issues
As the opioid crisis continues, more New Hampshire grandparents are seeking financial help to raise their grandchildren. Already struggling with the …
Social Issues
As of Jan. 1, insulin will become a lot more affordable for many Nebraskans, and those who have come to rely on telehealth visits are more likely to …
Environment
Some state and local lawmakers are on a long list calling on New York Gov. Kathy Hochul to require big oil companies to help offset the costs of …
Environment
Utilities and government agencies in the U.S. are carrying out plans to transition to cleaner electricity sources. To avoid being left behind…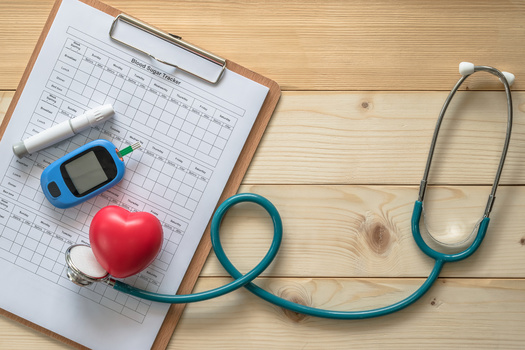 Health and Wellness
November has been Diabetes Awareness Month - but heading into the holidays, people who are diabetic know they can't lose their focus on keeping it in …
Environment
Conservation groups are celebrating a long-fought battle to protect the dwindling population of wolverine in the Northwest and northern Rockies…
Environment
As world leaders gather in Dubai for the international conference on climate change, the City of Long Beach is acting on multiple fronts to help the …