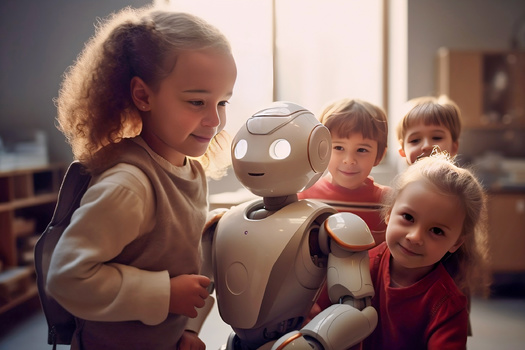 Friday, September 15, 2023
For many in Nebraska's child-care industry, which was struggling even before the pandemic, the "Child Care Stabilization" funds in the American Rescue Plan Act made a huge difference. The money must be disbursed by Sept. 30, causing concern about a "funding cliff" for child care.

Catherine Huddleston-Casas, Ph.D., associate director of workforce planning and development at the Buffett Early Childhood Institute at the University of Nebraska, said the pandemic shone a light on the "poverty wages" many child-care workers receive. She said some found they could make better money in less-demanding jobs.

"The knowledge and expertise that is developed through the process of working under a seasoned child-care provider - all of that is going to be lost if we don't do something to try to keep our providers in their positions," she said.

The Nebraska Department of Health and Human Services distributed the stabilization funds in a variety of ways, including stipends to employees at licensed child-care centers, and grants to center owners and staff to help pay down school loans. In a survey of Nebraska providers, 87% reported receiving some COVID relief money in the previous year, and most had used it for rent and utilities. Today, Nebraska has 10% fewer child-care programs than before the pandemic.

Grants also helped centers expand their capacity. Ninety-one-percent of Nebraska counties have a shortage of licensed child-care slots, and 11 counties have no licensed providers.

Susan Sarver, Ph.D., director of workforce planning and development at the Buffett Institute, said the way funds were disbursed may help the state experience a less severe "funding cliff" than it might have.

"Some states are still maintaining centers, so they're paying wages through those pandemic funds," she said, "and when that money disappears, those are the places that are going to have the biggest drop."

Sarver acknowledged that only when there's data to examine will it be possible to evaluate the sustainability of Nebraska's approach.

Huddleston-Casas authored a recent study showing the gap to fully fund Nebraska's early-childhood care and education grew from 51% in 2017 to 57% in 2021. She said there won't be any quick fixes, but examination of the current system is crucial, including the way it's funded. She considers this especially important because of what we've learned about child development.

"They're not just passive recipients; there's a lot going on in a baby's brain," she said. "But in what ways does the system we have give us the opportunity to do better? Or are we stuck with a system that doesn't know how to accommodate the developmental needs of children?"


get more stories like this via email
Social Issues
A bill in Congress with a Connecticut House sponsor aims to reduce child labor in the United States. Called the "Children Harmed in Life-Threatening …
Social Issues
As the opioid crisis continues, more New Hampshire grandparents are seeking financial help to raise their grandchildren. Already struggling with the …
Social Issues
As of Jan. 1, insulin will become a lot more affordable for many Nebraskans, and those who have come to rely on telehealth visits are more likely to …
Environment
Some state and local lawmakers are on a long list calling on New York Gov. Kathy Hochul to require big oil companies to help offset the costs of …
Environment
Utilities and government agencies in the U.S. are carrying out plans to transition to cleaner electricity sources. To avoid being left behind…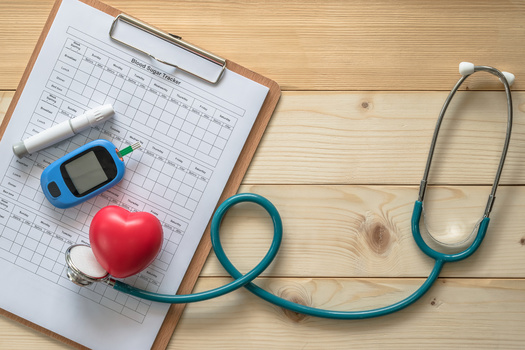 Health and Wellness
November has been Diabetes Awareness Month - but heading into the holidays, people who are diabetic know they can't lose their focus on keeping it in …
Environment
Conservation groups are celebrating a long-fought battle to protect the dwindling population of wolverine in the Northwest and northern Rockies…
Environment
As world leaders gather in Dubai for the international conference on climate change, the City of Long Beach is acting on multiple fronts to help the …