Research: Safety Net Programs Reducing Ohio Child Poverty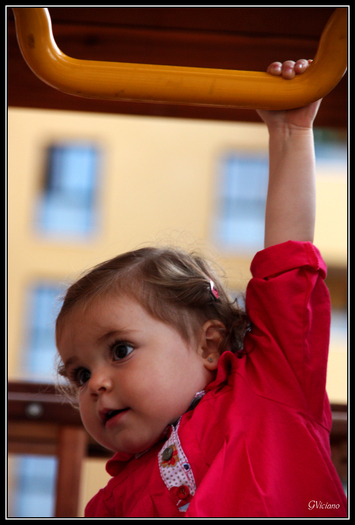 PHOTO: Using the Supplemental Poverty Measure, a new report from the Annie E. Casey Foundation finds the number of children living in poverty in Ohio would more than double without government interventions. Photo credit: Guillermo Viciano/Flickr Creative Commons.
February 25, 2015
COLUMBUS, Ohio - A new report finds children are faring better in Ohio thanks to social programs such as the Supplemental Nutrition Assistance Program and the Earned Income Tax Credit. Research released today by the Annie E. Casey Foundation uses the Supplemental Poverty Measure, or SPM, which gauges the influence of safety net resources on child poverty.

Dawn Wallace-Pascoe, Kids Count project manager with the Children's Defense Fund-Ohio, explains.

"It takes into account some additional factors such as non-cash income sources, as well as the cost of living in the state where the person lives," says Wallace-Pascoe. "It shows us what's working and what isn't."

Using the SPM, the report found nearly a half-million more Ohio children would have lived in poverty between 2011 and 2013, nearly double the actual number, if not for anti-poverty programs.

The Casey Foundation's associate director for policy reform and advocacy Laura Speer says child poverty can't be the only measurement of success - as reflected in the foundation's recent Two-Generation report. It outlines how programs for children and parents need to work together and Speer says there are other measures to consider.

"Access to high quality early education, changing tax credit policies to help families keep more of what they learn and linking up programs for parents to programs for children," says Speer.

Wallace-Pascoe says Ohio is working to reduce child poverty, and she points to new anti-poverty measures in Governor John Kasich's budget proposal. One eliminates copays for child care for those who are 100 percent of poverty level or below. Another would end what's called the child-care cliff.

"As families earn more income in jobs, this new proposal would allow them to continue receiving some sort of subsidized child care up to 300 percent of the federal poverty level, where currently it's at 200 percent," says Wallace-Pascoe.

The SPM was created in 2011 by the U.S. Census Bureau. The Casey Foundation report found that while the official poverty rate was essentially unchanged since 1990, with the SPM it declined. The report also calls for further development of the tool to gather county-level statistics.