Analysis: Bisexual Children and Adults Face Bullying and Discrimination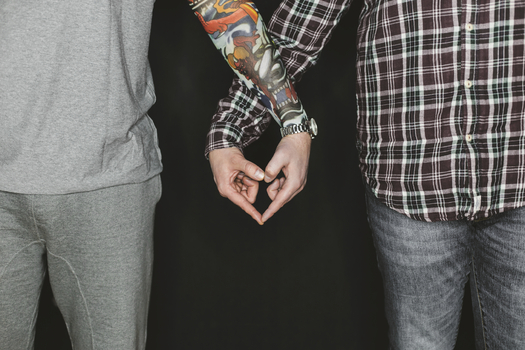 October is National Bullying Prevention Month, and advocates for bisexual individuals are working to raise awareness about the specific violence, discrimination and stereotypes they face. Credit: Anchly/istockphoto
October 14, 2015
NASHVILLE, Tenn. - Schools across Tennessee are reminding students this month about the damage they can do to peers by bullying. Among the reasons kids are teased or physically harmed is sexual orientation, and experts say bisexuals face even more challenges.

According to the federal Centers for Disease Control and Prevention's Youth Risk Behavior Surveys, as many as 28 percent of bisexual students report assault, teasing and harassment in the prior year.

Heron Greenesmith LGBT movement and policy analyst for the Movement Advancement Project, said the bullying behavior often follows bisexual people into their adult lives, although it sometimes becomes more subtle.

"Bi people don't feel comfortable coming out," she said. "We're closeted at home, we're closeted to our friends, we're closeted at work and that speaks to how we feel we are treated or might be treated if we shared our sexual orientation."

According to data recently compiled by the Movement Advancement Project, bisexuals are less open about their sexuality with their family and friends, compared with gay men or lesbian women. In addition, Greenesmith said bisexuals are more likely to experience intimate-partner violence and poor health.

While there is growing societal acceptance and understanding of gay and lesbian people, Greenesmith said, bisexuals often face stereotypes specific to their orientation - including that they are confused about their sexual orientation.

"There is growing research that underscores that bi folks have their own unique disparities," she said, "unique both from lesbian and gay folks and from straight folks, too."

According to the data compiled by the Movement Advancement Project, 20 percent of bisexuals report experiencing a negative employment decision based on their sexual orientation, and 60 percent reported hearing anti-bisexual jokes on the job.

A Movement Advancement Project infographic is online at lgbtmap.org. The CDC research is at cdc.gov.