Conservation Groups Rally to Ban Highly Toxic Rat Poison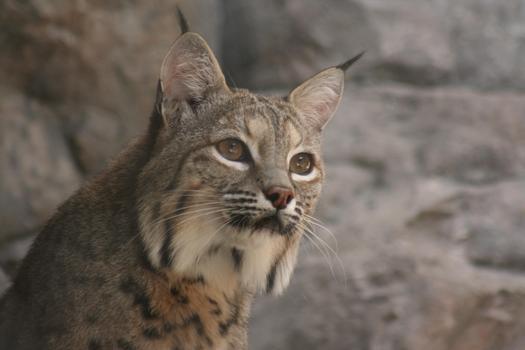 Conservation advocates rallied in Sacramento on Tuesday to ban certain kinds of rat poison, which also kills wild animals like bobcats. (sgarton/morguefile)
April 6, 2016
SACRAMENTO, Calif. - Dozens of people rallied in Sacramento on Tuesday to support a bill that would ban certain kinds of rat poison.

The protest took place across the street from the annual meeting of California Pest Control Operators, which opposes Assembly Bill 2596. Most rat poison was pulled from store shelves last year, but it is still widely used by professional pest-control companies.

Lisa Owens-Viani, director of a conservation group called Raptors Are the Solution, said secondary poisonings are a huge problem.

"When an owl or a hawk or a mountain lion, bobcat, the domestic cat, when they eat a rat that has been poisoned," she said, "they also become poisoned because the rat poison is very, very toxic."

Advocates suggest that homeowners go back to traditional methods such as getting a cat, or using a snap trap. There are also electronic traps that go inside of bait boxes. They urge people to remove anything that may be attracting rats to the property, such as fallen fruit or pet food.

Owens-Viani said 8,500 children were accidentally sickened by rodenticides in 2014 in the United States, many after bait was placed in high-traffic areas such as public housing units.

"A lot of times they're flavored like chocolate or peanut butter," she said, "and little kids can pick up the bait and eat it. They end up in the emergency room. Usually doesn't kill kids although it has in a couple of instances."

Wildlife officials have documented poisonings in at least 37 different types of animals. Twenty-six California cities and counties have passed resolutions urging the public and pest-control operators to avoid rodent poisons.

The text of AB 2596 is online at leginfo.legislature.ca.gov.