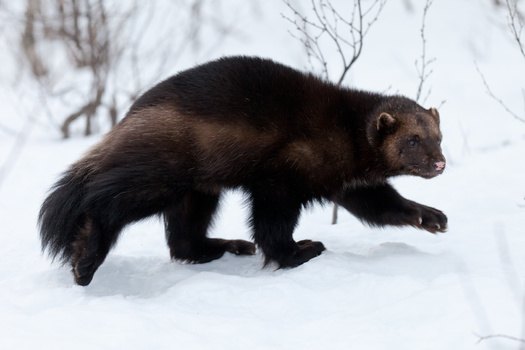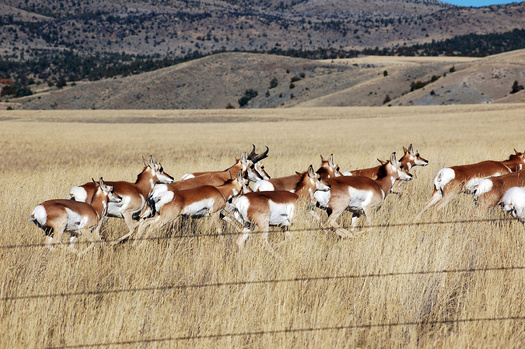 Tuesday, January 18, 2022
The hunting of gray wolves from Yellowstone National Park has set off alarm bells for wildlife-related businesses in the region.

Thirty businesses have sent a letter urging Interior Secretary Deb Haaland to return endangered-species protections to gray wolves.

Cara McGary, owner and lead guide of In Our Nature Guiding Services in Gardiner, said some wolves recently killed were from a pack she has been watching on her wildlife tours.

"They kind of went on a wander, and two of those puppies were killed just over the boundary of the park," McGary explained. "So it's frustrating from a business perspective as well as from kind of a personal perspective."

New laws in Montana and Idaho allow for the killing of 85% and 90%, respectively, of the states' wolf populations. Twenty wolves from Yellowstone have been killed in recent months, the most since the species was reintroduced 25 years ago, according to park officials. In September, federal officials said they would review whether protections should be restored for gray wolves.

Nathan Varley, a wildlife biologist and co-owner of the Gardiner-based Yellowstone Wolf Tracker, said he and other businesses have tried to convince Montana officials to reinstate hunting quotas near the park, which were limited because wolves are important for the tourism industry.

"This past year they just lifted those quotas," Varley pointed out. "That's allowed for this very high -- actually historic -- number of wolves being taken from what we consider to be park packs, the ones that we rely on."

Varley added he signed the letter to Haaland because of Montana's unresponsiveness to businesses' concerns.

McGary is a former U.S. Fish and Wildlife Service employee. She emphasized it is not her preference to have to go to the federal government to ask for endangered-species protections for gray wolves, noting it could erode the relationships built in the region.

"I'm disappointed that the state of Montana has made decisions that's put us in this place," McGary stated. "But we need intervention, so that's why I signed on personally."

Businesses near Yellowstone have organized the Wild Livelihoods Business Coalition to promote management practices allowing for coexistence with wildlife.


get more stories like this via email
Health and Wellness
Most people probably never give a second thought to their visits to the dentist, but not everyone can navigate this process with ease. People with …
Social Issues
Christmas is a little more than two weeks away, and toy drives around the country are in full swing. A North Dakota organizer shares some things to …
Social Issues
A federal judge in Nevada has dealt three tribal nations a legal setback in their efforts to stop what could be the construction of the country's larg…

Environment
Hoosiers could get their holiday trees from any of about 200 tree farms in the state, according to the Indiana Christmas Tree Growers Association…
Social Issues
Reports from the Insurance Commissioner's office and the state Attorney General reveal an analysis of what they call "the true costs of health care" i…
Health and Wellness
The holiday season is filled with recipes passed down from years before, and feasting with family and friends. But think again before you have …
Environment
Connecticut lawmakers are reluctant to approve new emission standards that would require 90% cleaner emissions from internal-combustion engines and re…
Environment
While lawmakers and environmental groups strive to lower vehicle emissions and the nation's carbon footprint, many truckers see unrealistic …