Friday, September 9, 2022
After an investigation found the e-cigarette maker Juul Labs deliberately targeted young people using a variety of marketing practices, Tennessee is among the states that will benefit from the court settlement.

Juul has said its aim has been to "transition adult smokers away from cigarettes," but states argued that its advertising showed otherwise. Tennessee is one of 34 states that will share more than $438 million.

In addition to explicit advertising to kids, said Tennessee Attorney General Jonathan Skrmetti, the company is required to stop even so-called "subtle" forms of marketing through social media and other avenues "such as funding education programs, which let them put their name and the existence of their product in front of kids. They're not allowed to use people under the age of 35 in their marketing. So, they can't pay influencers; they can't use celebrities who are younger, who appeal to younger people."

He added that the company can no longer sell flavors that aren't approved by the Food and Drug Administration, or misrepresent the nicotine content in its products. Juul also will have to verify the age of its followers on Twitter and Instagram. Skrmetti said the settlement money will go into the Office of the Attorney General's Reserve Fund, to support ongoing consumer-protection efforts.

Skrmetti said the company's tactics, like those of big tobacco in previous generations, were aimed at creating a new crop of long-term customers.

"If they're adults and they choose to use these products, that is their choice," he said. "But when they're younger - when they're more vulnerable, when they're not in a position to make that informed decision - this settlement will protect them from the subtle manipulation that could otherwise turn them into lifelong consumers."

According to the Centers for Disease Control and Prevention, as of last year, around 2 million middle- and high-school students said they recently had used e-cigarettes.


get more stories like this via email
Environment
A recently signed law expands New York City's solar property tax abatement. This four year tax abatement allows for the construction of solar …
Health and Wellness
Advocates for mental health in Maine say the stigma of suicide often prevents those most at risk from getting the help they need. The CDC reports …
Cannabis is an emerging science in which students can make new discoveries and contributions. Wayne State University in Michigan has introduced an …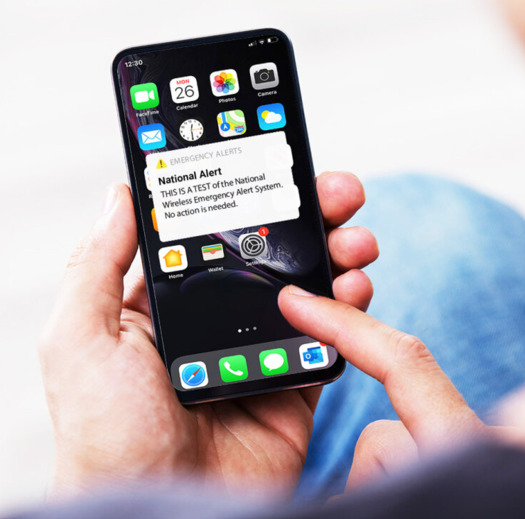 Environment
Cell phones around Wisconsin and the rest of the country will be buzzing this Wednesday afternoon for a test of the federal Emergency Alert System and…
Social Issues
As the U.S. navigates a prolonged housing crisis, a North Dakota organization is highlighting data showing significant homeownership disparities…
Environment
Volunteer water monitoring is gaining popularity in West Virginia, and could help assess the impact on regional water quality of projects like the …
Health and Wellness
October is National Bullying Prevention Month, and one Nevada father is speaking out after his special-needs son endured a traumatic incident…
Health and Wellness
Data from last year show a growing percentage of Kentucky children and teens report struggling with depression or anxiety, largely driven by social …