The Food and Drug Administration will be releasing guidance on its proposed menthol cigarette ban by month's end. In Virginia, these cigarettes make up 45% of the state's menthol cigarette market.

Several states - including California, New York and Rhode Island - have implemented menthol bans in recent years. As beneficial as this move may be for people's health, law enforcement officials aren't as celebratory.

Diane Goldstein, executive director of the Law Enforcement Action Partnership, said the only kind of ban that would work is no ban at all.

"I don't care if it's a tobacco product, a caffeine product, an alcohol product, or the unregulated illicit market that we currently have," she said. "People are always going to find a way to get the drugs that they want."

She noted that enforcing such a ban could be problematic for already disenfranchised communities. The FDA has said its new proposal won't penalize individual smokers - rather, it will penalize distributors. The hope is the ban will improve health across the state and the nation, especially as Virginia ranked poorly in the American Lung Association's 2023 State of Tobacco Control Report.

Goldstein said she feels there should be additional studies done before the proposed rules are finalized to ensure that disenfranchised communities with higher smoking rates won't be so harshly affected. She described the kind of approach she'd want to see taken as part of a ban.

"You have policies that have been in place for years, that include, we need more harm-reduction in the state products for adults," she said. "We need more education, we need better cessation support, we need better youth tobacco prevention."

An analysis of several studies by Quit Now Virginia found that 25% to 64% of adult smokers would quit if menthol cigarettes were banned in the United States.


get more stories like this via email
Social Issues
A bill in Congress with a Connecticut House sponsor aims to reduce child labor in the United States. Called the "Children Harmed in Life-Threatening …
Social Issues
As the opioid crisis continues, more New Hampshire grandparents are seeking financial help to raise their grandchildren. Already struggling with the …
Social Issues
As of Jan. 1, insulin will become a lot more affordable for many Nebraskans, and those who have come to rely on telehealth visits are more likely to …
Environment
Some state and local lawmakers are on a long list calling on New York Gov. Kathy Hochul to require big oil companies to help offset the costs of …
Environment
Utilities and government agencies in the U.S. are carrying out plans to transition to cleaner electricity sources. To avoid being left behind…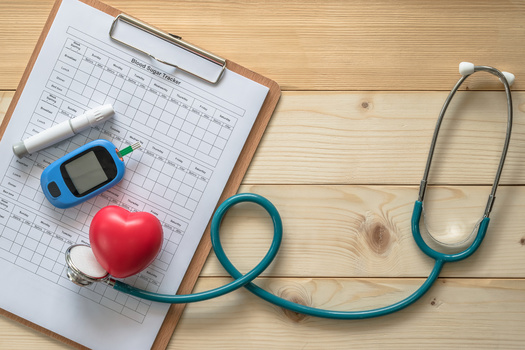 Health and Wellness
November has been Diabetes Awareness Month - but heading into the holidays, people who are diabetic know they can't lose their focus on keeping it in …
Environment
Conservation groups are celebrating a long-fought battle to protect the dwindling population of wolverine in the Northwest and northern Rockies…
Environment
As world leaders gather in Dubai for the international conference on climate change, the City of Long Beach is acting on multiple fronts to help the …