Virginia is one of several U.S. states that could see low-nicotine cigarettes rolled out by year's end. Created by 22nd Century Group, these cigarettes contain 95% less nicotine than normal cigarettes. This comes as Virginia ranked poorly in all categories of the American Lung Association's 2023 State of Tobacco Control Report.

John Miller, Tobacco Division president for 22nd Century Group, said these are just one more form of nicotine replacement therapy for people to consider using it.

"There's been gums, nicotine gums and lozenges. But, with all of those things, there's still roughly 35 million people that smoke in the United States, and still 190 billion cigarettes sold," he explained. "So, there is not a silver bullet, and I applaud the FDA for really seeing that. You can't only have one solution for such a diversified group."

This month, the low nicotine cigarettes will be available in California, Florida and Texas, with plans to expand to 18 other states later this year. Although some groups are worried about how the Food and Drug Administration will regulate these, research is already showing how effective they are. A 2022 study finds reducing nicotine in cigarettes to very low levels reduces cigarette addiction and toxicant exposure.

During the past year, these cigarettes underwent market testing, which Miller said provided insight into how retailers would sell them. One priority in that time has been safety. Another thing becoming apparent is that youth smokers are not interested in this product.

"It's obvious that the youth smoking issues have switched to vapor more than anything now," Miller said. "So, we know we have no appeal to youth. So, we really try to be clear in those buckets on safety and who's the consumer."

The Campaign for Tobacco Free Kids finds more high school students used e-cigarettes in 2022 than other tobacco products. Additionally, the group finds a little more than 11,000 Virginia kids younger than 18 try cigarettes for the first time each year.


get more stories like this via email
Social Issues
A bill in Congress with a Connecticut House sponsor aims to reduce child labor in the United States. Called the "Children Harmed in Life-Threatening …
Social Issues
As the opioid crisis continues, more New Hampshire grandparents are seeking financial help to raise their grandchildren. Already struggling with the …
Social Issues
As of Jan. 1, insulin will become a lot more affordable for many Nebraskans, and those who have come to rely on telehealth visits are more likely to …
Environment
Some state and local lawmakers are on a long list calling on New York Gov. Kathy Hochul to require big oil companies to help offset the costs of …
Environment
Utilities and government agencies in the U.S. are carrying out plans to transition to cleaner electricity sources. To avoid being left behind…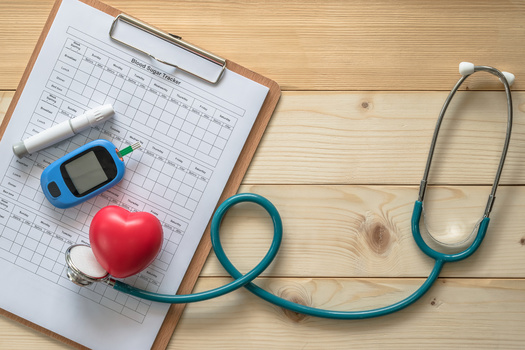 Health and Wellness
November has been Diabetes Awareness Month - but heading into the holidays, people who are diabetic know they can't lose their focus on keeping it in …
Environment
Conservation groups are celebrating a long-fought battle to protect the dwindling population of wolverine in the Northwest and northern Rockies…
Environment
As world leaders gather in Dubai for the international conference on climate change, the City of Long Beach is acting on multiple fronts to help the …