Report: Open Migration Routes Critical for Big Game Health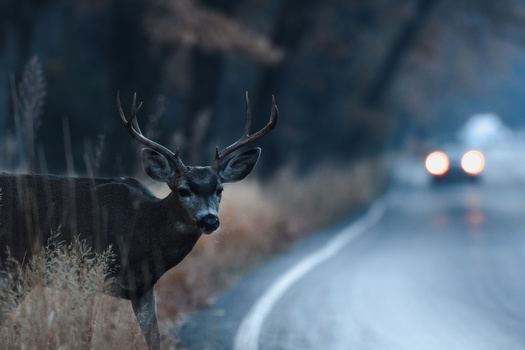 Tuesday, October 11, 2022
A new Pew Charitable Trusts report tapping mountains of GPS collar tracking data and other science offers a roadmap for protecting big game in Wyoming and across the West.

Joy Bannon, executive director of the Wyoming Wildlife Federation, said the study confirms migration is a critical survival tool for mule deer, elk and other ungulates. Migration helps animals find shelter in winter, and catch the green wave of sprouting vegetation in springtime.

"These animals are moving to follow the groceries," Bannon explained. "Just like humans, when we're fed, and we have enough water, we have more energy, we're stronger. And in this case they can have the ability to get pregnant, have healthier young, and then also, of course, survive the winters."

The study found when migration pathways are blocked or disrupted, animal populations tend to decline. Fencing, roadways, residential development and energy and mineral operations can block, alter or fragment migration routes and limit access to habitat animals rely on. Climate change also is disrupting growth patterns of vegetation at key locations and times of year.

The report offered conservation strategies for wildlife managers, land stewards, transportation officials and policymakers.

Matt Skroch, project director of U.S. public lands and rivers conservation for The Pew Charitable Trusts and the study's author, said migrating animals are vital for Wyoming's iconic natural landscapes and ecosystems, but they're also really important for humans.

"They support multibillion-dollar outdoor recreation industries, tens of thousands of jobs throughout the West, and their persistence and health into the future really matter," Skroch outlined.

The report's recommendations include increasing GPS mapping data to find specific migration obstacles, and bringing landowners and other stakeholders together to clear corridors. Ranchers can switch to virtual fencing for cattle, allowing wildlife to pass through.

Bannon noted building more underpasses and overpasses can reduce wildlife-vehicle collisions.

"They're up against quite a lot, from subdivisions to habitat fragmentation to roads," Bannon pointed out. "7,656 big-game animals are killed every single year in Wyoming."


Disclosure: The Pew Charitable Trusts Environmental Group contributes to our fund for reporting on Endangered Species & Wildlife, Environment, and Public Lands/Wilderness. If you would like to help support news in the public interest,
click here.
get more stories like this via email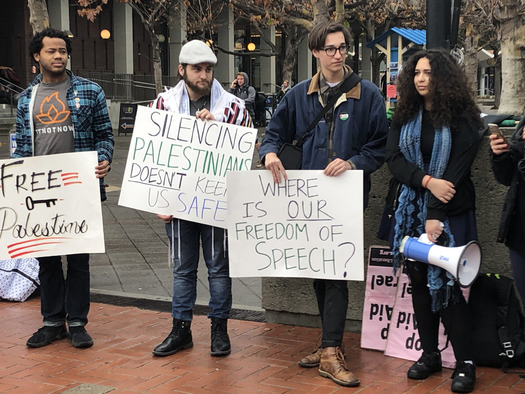 Social Issues
Groups fighting for Palestinian rights are praising a new fact sheet on religious discrimination from the U.S. Department of Education's Office for …
Social Issues
Lawmakers and immigrants-rights activists in the Commonwealth are hoping to pass the Language Access and Inclusion Act, which would dramatically …
Environment
New U.S. Department of Agriculture rules will target fraud and increase oversight of the $64 billion-a-year organic food industry. In Iowa, the …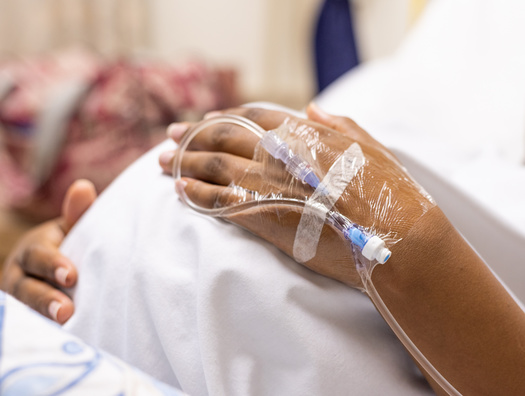 Social Issues
By Jennifer Weiss-Wolf for Ms. Magazine.Broadcast version by Eric Galatas for Colorado News Connection reporting for the Ms. Magazine-Public News …
Health and Wellness
With Black History Month underway, Wisconsin researchers and support groups are highlighting the disparities in cases of Alzheimer's disease…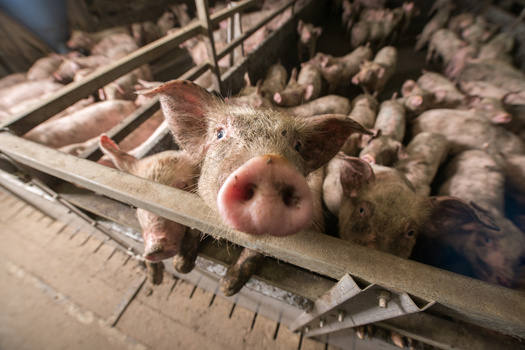 Environment
North Dakota's plan to boost animal agriculture has reignited a thorny issue: loosening restrictions on corporate ownership of farms. The state said …
Environment
Oregon is pursuing an aggressive climate plan to switch to renewable energy sources, but it faces one often overlooked issue: enough high-voltage …
Social Issues
A measure in the Washington State Legislature would provide free school meals to K-12 students, but nutrition service workers are worried they are …