Emergency Aid for Hunger Relief Drying Up in MN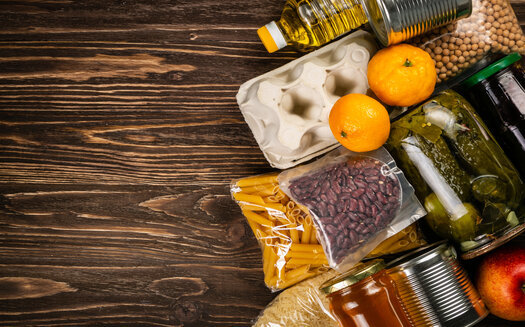 Before the latest round of CARES Act funding, Hunger Solutions-Minnesota says it received nearly 350 applications for aid, totaling more $20 million. It was able to provide $12 million, spread across 239 groups. (Adobe Stock)
November 25, 2020
DULUTH, Minn. - The lack of a new federal pandemic relief bill has local governments and nonprofits worried about how people will be able to survive the economic crisis. In Minnesota, one hunger-fighting group says programs could see their expanding reach during COVID-19 cut off.

Aid that was part of the federal CARES Act is set to expire at year's end. Colleen Moriarty, executive director of Hunger Solutions Minnesota, said they just distributed the last of that money - $12 million - to food shelves and assistance programs across the state.

And more people face unemployment again, with COVID-19 restrictions back in place.

"The programs themselves, they're not sustainable without resources," said Moriarty. "And those resources are in tremendous need, and they're coming from all over the state of Minnesota."

She said local programs have used relief money to do things like add transportation, so they can safely deliver food during the crisis.

Gov. Tim Walz and Republican leaders are proposing competing relief packages from the state, but they focus more on helping small businesses. Moriarty noted most food assistance comes the federal government, and said Congress needs to act soon.

In Duluth, the American Indian Community Housing Organization converted some of its space for food distribution, and used the latest emergency funds to install refrigerators and shelving. The group's Economic Development Director, LeAnn Littlewolf, said when they began providing food boxes this year, they saw immediate demand - and it could worsen if funds dry up.

"We have a lot of people who have, they work in the service industry," said Littlewolf. "And in our local economy, that's a large part of the workforce. And in our community, our Native community, people have lost employment, have lost jobs. Some people don't have access to unemployment."

Littlewolf said the extra help from the federal government also allowed them to transport meals. She said that's significant, since many Native Americans are more vulnerable to contracting COVID-19, making it harder for them to travel.

But in Washington, the House and Senate remain at odds over the size of a new stimulus bill. Both chambers are on break until after Thanksgiving.
Disclosure: Hunger Solutions Minnesota contributes to our fund for reporting on Hunger/Food/Nutrition, Livable Wages/Working Families. If you would like to help support news in the public interest,
click here.