PA Advocates Praise Commission's Vote to End 'Prison Gerrymandering'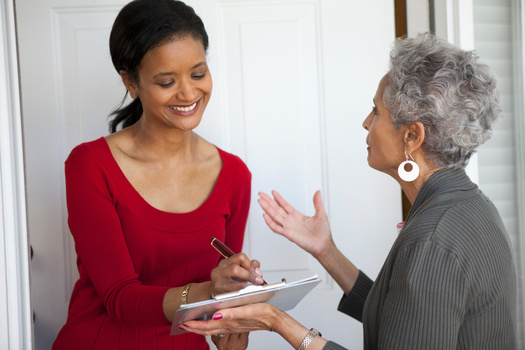 Thursday, August 26, 2021
HARRISBURG, Pa. -- Pennsylvania's Legislative Reapportionment Commission, the body tasked with creating the state's legislative maps based on U.S. census data, voted 3 to 2 to end what advocates call prison gerrymandering.

The practice, which has been banned in 11 other states, is when people are counted as residents of where they are incarcerated, rather than their last known address. The resolution to end prison gerrymandering was brought by commission member and House Minority Leader, Rep. Joanna McClinton, D-Philadelphia.

Salewa Ogunmefun of Pennsylvania Voice said Tuesday's vote is a historic and monumental win for the state.

"I'm just grateful for leadership who understand how important it really was to make sure we can count incarcerated people at their home addresses," Ogunmefun stated. "Where they have ties to the community, and where we have representatives that are actually going to do what they need in order to represent the interests of those people."

The commission is made up of four members of the General Assembly and one nonpartisan chair. Pennsylvania has about 39,000 residents currently incarcerated in state facilities.

A 2019 study from Villanova University showed that if incarcerated people were counted at home, a Black Pennsylvania resident would gain more than 350 voters in their district.

Robert Saleem Holbrook, executive director of the Abolitionist Law Center, is celebrating the commission vote, but sees it as only a partial victory, because people incarcerated for life without parole aren't included in the decision.

"And I feel as though if there's any prisoners that should benefit from prison gerrymandering ruling, it should be lifers," Holbrook asserted. "Because these are people who are permanently removed from their communities, and transplanted in these rural communities but have no connection, no ties, no relationships to those communities."

The House State Government Committee is hosting hearings throughout the Commonwealth prior to the map-making process, where residents can offer public testimony. The commission expects to receive usable data for redrawing districts at the end of September.


get more stories like this via email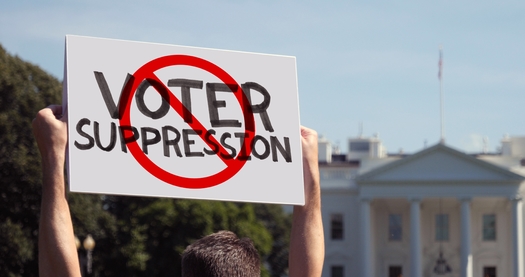 Social Issues
Voting-rights advocates are suing the state of Arizona over new regulations they say make it harder for some people to register and would block thousa…
Social Issues
New Hampshire ranks second in the country on measures of child well-being, according to the new 2022 Kids Count Data Book from the Annie E. Casey …
Social Issues
Massachusetts ranks first in the nation for children's well-being, according to the 2022 Kids Count Data Book from the Annie E. Casey Foundation…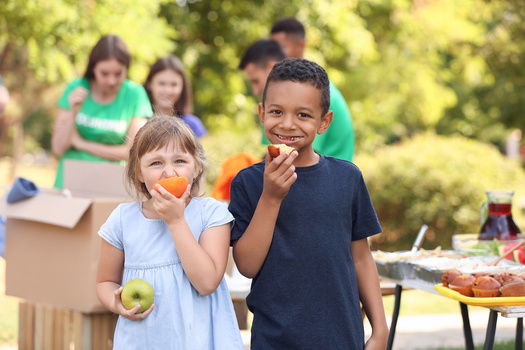 Social Issues
Minnesota once again gets a high ranking among states for child well-being, but an annual report says the state's disparities remain a challenge…
Social Issues
Some measurements of children's well-being show warning signs in Iowa in the area of education. The numbers contrast with Iowa's overall ranking in a …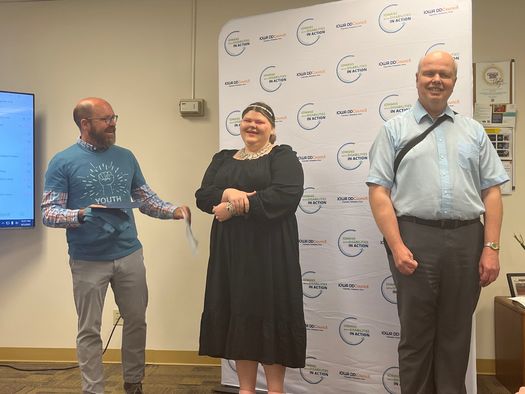 Health and Wellness
Nearly a dozen Iowa youths with disabilities are taking newly developed leadership skills out into the world. A summer academy wrapped up this month…
Environment
A coalition of community organizations teamed up in Oregon to force a chronic polluter out of business, and bring environmental justice to a nearby …
Health and Wellness
During National Health Center Week, health-care advocates are highlighting the work Community Health Centers are doing to improve access to care …