Ahead of the Easter holiday, a Ukrainian Catholic bishop based in the U.S. shares reflections from a recent visit to the country's border.

Bishop Bohdan Danylo of the Ukrainian Catholic Eparchy of St. Josaphat, which includes parishes in western Pennsylvania, was at the Poland-Ukraine border for a week. He visited the Polish border city of Przemysl, his childhood home, which has become a major entry point for displaced Ukrainians.

Danylo said along with sharing donations and meeting with clergy and volunteers, he wanted to bring back to the U.S. the realities of what Ukrainians are facing.

"It's a horrific image. Those people are searching for food, for water, for medicine and especially for shelter," Danylo explained. "Those who are already in Poland, they still have half of their family - let's say husband, sons or fathers - in Ukraine, so those families are split. They are worrying about what is happening."

Danylo, who got back April 1, was the first U.S. bishop to travel to the Ukrainian border following Russia's invasion. Since February, more than 11 million Ukrainians have fled the country, according to United Nations' estimates.

Danylo said there are many ways people in the U.S. can help those displaced by the conflict. The nonprofit Catholic Extension is providing aid to help shelter, feed and evacuate vulnerable families in the country. Danylo predicts the devastation Ukrainians are experiencing will have a long-term impact.

"For the last 20 years, young men and women in American armed forces, when they come back from the combat zone, they are scarred," Danylo observed. "They have their own issues. And here, you have a nation of 40 million basically living in a combat zone. So pray, tell the truth, and if you are able to help, help."

Pennsylvania has the second-largest Ukrainian population in the country. Groups, including the United Ukrainian American Relief Committee, are seeking donations of medical supplies, hygiene products and more.


get more stories like this via email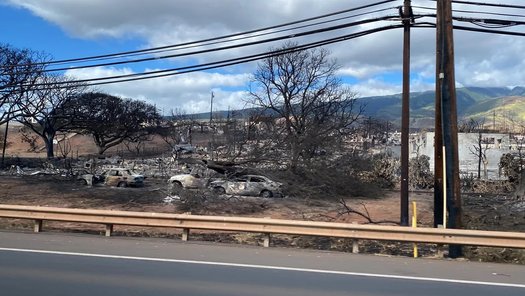 Social Issues
A California group formed after the firestorm that leveled the town of Paradise is stepping up to help Maui recover from its own disaster last month…
Social Issues
Skills for reducing violence are becoming essential in schools. At the beginning of the school year, students at a Washington state high school …
The age-old theory that opposites attract has been debunked. According to analysis of more than 130 traits in a study that included millions of …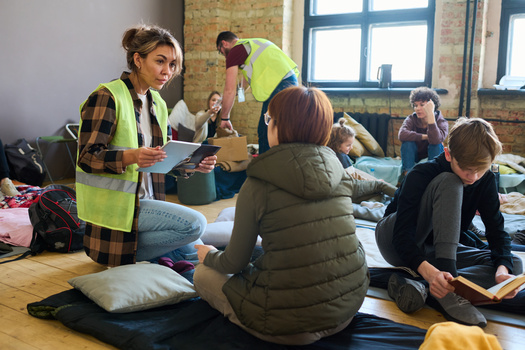 Social Issues
A new report questions New York City Mayor Eric Adams' latest budget proposal for dealing with the city's influx of over 110,000 migrants. The cost …
Social Issues
A federal judge has blocked a 2022 Arizona law that voting-rights advocates say would have made it harder for some Native Americans to vote. House …

Social Issues
Thousands of U.S. auto workers remain on strike, and the walkout is being felt in Minnesota. A rally was scheduled this morning in the Twin Cities …
Environment
If states like Minnesota are going to meet their climate goals, experts say younger workers will need to step into the roles to make it happen - like …
Health and Wellness
In rural Arkansas, access to healthcare can be a distant dream - literally - as almost 60 counties in the state do not have enough providers to serve …