This week marked the 75th day since Russia invaded Ukraine. As the humanitarian disaster unfolds, those carrying out Unarmed Civilian Protection (UCP) say additional government funding could make their work more effective.

UCP teams aim to resolve conflict and assist local citizens in a war-torn region by deploying strategies centered around nonviolent practices. They are seen as an alternative to armed United Nations peacekeepers.

The group Nonviolent Peaceforce has its U.S. offices in Minnesota.

Felicity Gray, advocacy lead for the group who is currently working with a team in Ukraine, said while they recently saw funding victories in Congress, they are still held back from ramping up efforts.

"We're having to go to all kinds of different donors and explain what we do," Gray explained. "A dedicated fund would enable that rollout to happen a lot more quickly and to respond to civilian need in a much more urgent manner, which is really what's required in places like Ukraine right now."

Through the most-recent appropriations bill, Congress directed the Secretary of State to provide funds for UCP, but Gray said they would like to see a dedicated funding stream of $25 million in the next fiscal year. Many groups and agencies are appealing to Congress with specific funding requests before proposed budgets are revealed in the coming weeks.

Marna Anderson, USA lead for the group, said there are about 50 known groups, plus many similar community efforts, doing this type of work around the world. She hopes Nonviolent Peaceforce and others can make a more permanent funding source the accepted approach in such situations.

"We have some examples from our work in South Sudan and Myanmar and other places where we are," Anderson pointed out. "But, you know, a lot of times people just don't believe that it's possible because we are so ingrained to believe that we get what we want through force and try to force particularly when it comes to violent conflict."

She argued their approach can help reduce trauma for those trying to escape a conflict. Many images and stories of brave citizens mobilizing in Ukraine have been widely shared. Gray added having expanded resources can make evacuations less dangerous.

"To have the trauma kits they need, to have the security training that they need," Gray outlined. "And for women and children who are moving out of those areas to be accompanied by dedicated protection officers that are able to identify risks such as trafficking."


Disclosure: Nonviolent Peaceforce contributes to our fund for reporting on Criminal Justice, Human Rights/Racial Justice, Peace, and Social Justice. If you would like to help support news in the public interest,
click here.
get more stories like this via email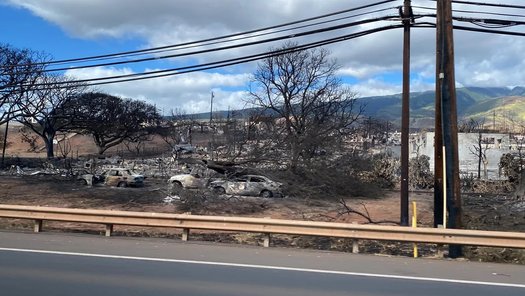 Social Issues
A California group formed after the firestorm that leveled the town of Paradise is stepping up to help Maui recover from its own disaster last month…
Social Issues
Skills for reducing violence are becoming essential in schools. At the beginning of the school year, students at a Washington state high school …
The age-old theory that opposites attract has been debunked. According to analysis of more than 130 traits in a study that included millions of …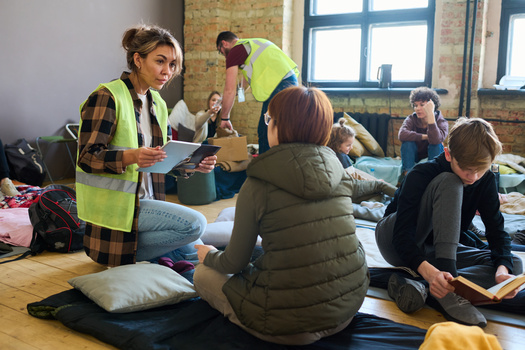 Social Issues
A new report questions New York City Mayor Eric Adams' latest budget proposal for dealing with the city's influx of over 110,000 migrants. The cost …
Social Issues
A federal judge has blocked a 2022 Arizona law that voting-rights advocates say would have made it harder for some Native Americans to vote. House …

Social Issues
Thousands of U.S. auto workers remain on strike, and the walkout is being felt in Minnesota. A rally was scheduled this morning in the Twin Cities …
Environment
If states like Minnesota are going to meet their climate goals, experts say younger workers will need to step into the roles to make it happen - like …
Health and Wellness
In rural Arkansas, access to healthcare can be a distant dream - literally - as almost 60 counties in the state do not have enough providers to serve …