Today is National HIV Testing Day, and doctors and advocates for people living with HIV and AIDS are urging everyone to make sure they know their status by getting tested regularly.

People living with HIV can take medication to suppress their viral load to undetectable levels, at which point, they cannot sexually transmit the virus to someone else.

Dr. Laura Cheever, an infectious disease physician and associate administrator of the HIV/AIDS Bureau in the Health Resources and Services Administration, said about 1.2 million people in the U.S. have HIV according to the Centers for Disease Control and Prevention, but one in eight does not know it.

"For a lot of people, there's still a lot of stigma around HIV," Cheever acknowledged. "They just don't want to know or don't want to have to deal with it. So, it is important to understand that HIV is a highly treatable disease."

Cheever added another reason some people do not get tested is, they assume their primary-care doctor takes care of it at their annual checkup, or when getting blood tests done at an urgent-care clinic or emergency room. But she cautioned most times, HIV testing is not a part of those appointments.

The New Hampshire Department of Health and Human Services receives funding from the Ryan White HIV/AIDS program, as do cities and community-based organizations, to make sure testing and care are available. Cheever pointed out the funds go to providing medical care, doctors' visits, medication, lab work and essential support services, such as transportation or emergency housing.

"You can go to the CDC website, gettested.cdc.gov, and there you can put in your ZIP code and find a place to get tested near you," Cheever explained. "There are many places now where you can go to get free or low-cost testing mailed to your home, so you can do self-testing in the privacy of your own home."

For many people living with HIV, Cheever said treatment is one pill a day, and she added for those who may not have insurance or be able to afford the prescription, the Ryan White program can help.


get more stories like this via email
Social Issues
Community volunteers in New Hampshire are turning unwanted firearms into garden tools as part of a nationwide effort to reduce gun violence. Under …
Social Issues
Parents and educators in the Houston Independent School District said they are all for improving schools but do not believe a state takeover by an une…
Social Issues
The U.S. Supreme Court upheld a lower-court ruling on a 5-to-4 vote Thursday, deciding Alabama's 2022 congressional maps violated the Voting Rights …
Environment
The Bureau of Land Management has announced a $161 million investment in habitat and wildland restoration projects in 11 western states. Alaska is …
Environment
As smoke from Canadian wildfires blankets New York and much of the East Coast, it's causing a wide range of health effects - and not just for people…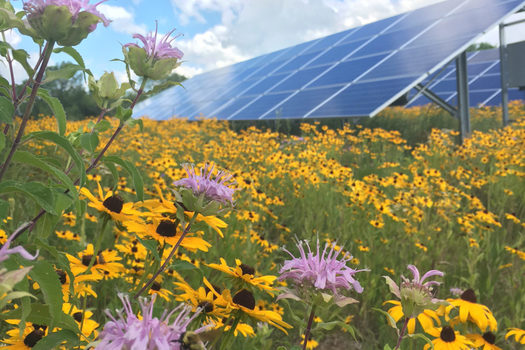 Environment
By Elizabeth Hewitt for Reasons to be Cheerful.Broadcast version by Mike Moen for Minnesota News Connection reporting for the Solutions Journalism Net…
Social Issues
To fight such pressing issues as housing shortages and increasing crime rates in cities across the country, many of the nation's mayors are taking …
Health and Wellness
As part of Alzheimer's and Brain Awareness Month, mental-health advocates in Iowa are sharing information about Alzheimer's and say two new drugs …