Redistricting Comment Period Open for AR House, Senate Maps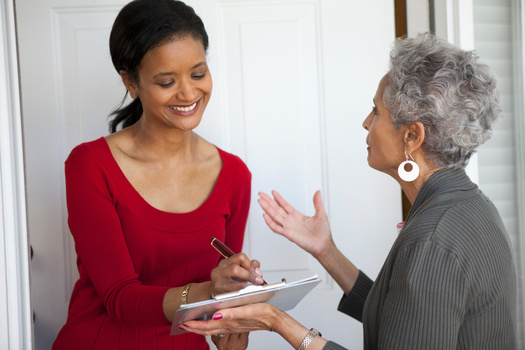 Wednesday, November 3, 2021
LITTLE ROCK, Ark. -- The Arkansas Board of Apportionment (BOA) is seeking public comment after revealing its proposed state House and Senate voting-district maps last week.

Some observers say the redistricting process should be more transparent. With the new maps the BOA is considering, the state is poised to gain its first Latino majority-minority district, located in Northwest Arkansas.

Bonnie Miller, president of the League of Women Voters of Arkansas, said although the board hosted some public meetings across the state to hear redistricting concerns, most of the mapmaking work was still done behind closed doors.

"The actual drawing of the maps was not transparent or open, and nothing that they did for the actual drawing of the maps was part of public record," Miller pointed out. "So while they held these meetings and listened to some different people around the state, we don't really know what they did with those comments."

In the proposed maps, no Senate incumbents will be forced to run against each other. In the House, creating a new district will result in three incumbents being drawn into the same district in eastern Arkansas.

The public comment period is open through Nov. 28. The Board of Apportionment reconvenes Nov. 29 to integrate the public feedback into the maps before final approval.

Kristin Foster, Citizens First Congress outreach coordinator with the Arkansas Public Policy Panel, said she agrees with the sentiment of the board's Redistricting Coordinator Justice Betty Dickey, who said it is impossible to create new maps that will make everyone happy.

However, Foster hopes district lines in Arkansas will one day be drawn by groups without political affiliations.

"What we'd love to see for Arkansas is redistricting put in the hands of an independent redistricting commission that is not controlled by partisan elected officials who have a vested interest in the outcome," Foster asserted. "We'd rather see this being handled by people from the community."


get more stories like this via email
Environment
Nevada is set to lose 8% of its Colorado River water allotment next year because of perilously low water levels at Lakes Mead and Powell caused by a 2…
Environment
Although President Joe Biden has signed the Inflation Reduction Act into law, many are hoping he will declare a climate emergency to provide further …
Environment
The Bureau of Land Management is kicking off its planning process for managing Grand Staircase-Escalante National Monument with several public hearing…
Social Issues
The midterm elections are less than three months away, and in Iowa, recruiting continues for those interested in helping at polling sites, where the …
Social Issues
As Florida Gov. Ron DeSantis defends and expands his call to have military veterans bypass the teacher certification process to become educators…
Social Issues
President Joe Biden signed the Inflation Reduction Act into law Tuesday, providing a means for making prescription drug prices more affordable in the …
Health and Wellness
A relatively new virus known as monkeypox has made its way to the state of Washington. About 280 cases have been reported, with 240 occurring in King …
Health and Wellness
Coloradans struggling economically put their health at risk when they decide not to turn on cooling systems, frequently out of fear of not being able …